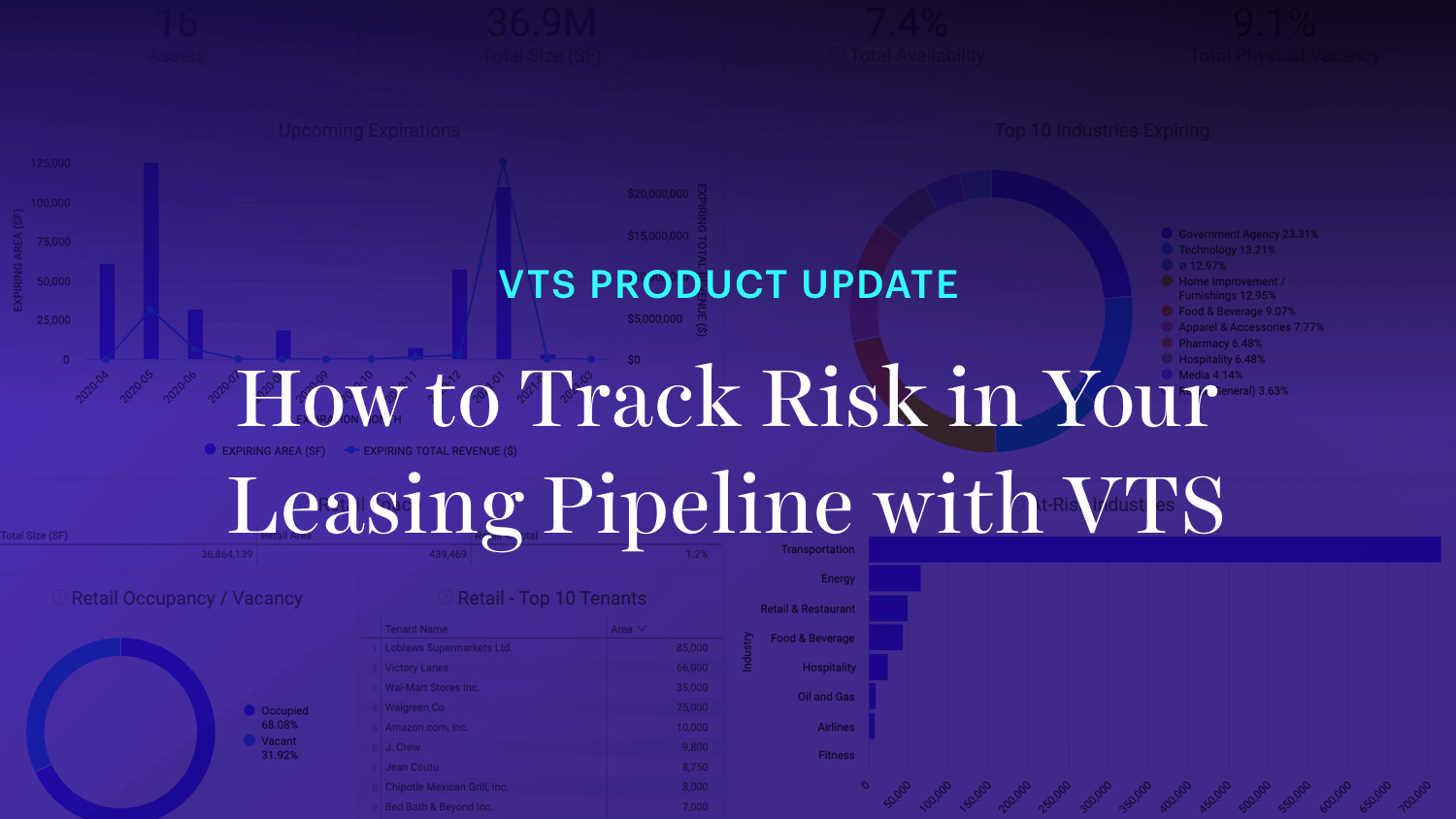 How to Track Risk in Your Leasing Pipeline with VTS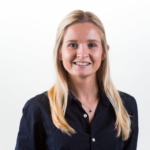 Sr. Manager, Content Marketing, VTS
With the COVID-19 situation rapidly evolving, landlords across the board are having difficulty tracking and managing the associated risk in their leasing pipelines.
To help, VTS has functionality that enables landlords to track and manage their lease and tenant information — helping them get ahead of any business impact COVID-19 may have on a deal or relationship.
Why is tracking pipeline risk so hard?
For many landlords, lease and tenant information is buried across spreadsheets and in the minds of your team members, making it difficult and time-consuming to build a full picture of the COVID-19 impact on your pipeline. And once you compile a list of your active deals, it's likely you still lack additional context on the deal, such as the last time you had contact with the tenant and what stage they're actually in — meaning you're still in the dark as to how much risk is associated with each one.
For example, a late-stage deal where you're negotiating an LOI with an office tenant is still far less risky than an early-stage deal where you've toured a retail space with a tenant and were waiting to hear back from them. However, without this level of detail, you can't make a decision about how to get that deal done (or if you even should), potentially jeopardizing your future revenue.
How does VTS help?
In VTS, users can:
View all lease and tenant information with the click of a button, including the tenant's industry
Easily surface where you may have an existing tenant relationship you can use to close a deal
See all deals with COVID-related updates in one place to immediately understand which deals are specifically impacted
View all deals by days inactive or stage to see which ones should be prioritized
To learn how you can track risk in your leasing pipeline with VTS, check out this article in VTS Learn for a step-by-step guide. And please remember, our team is always here to help. If you'd like additional support, please reach out to your Account Manager or email info@vts.com.