The Two Simple Reasons Brokers Need to Use CRE Tech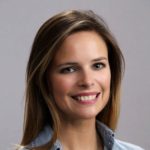 Director, Content and Communications, VTS
There are two important reasons a commercial real estate broker should use technology – to provide unparalleled services to their clients and be viewed as a true value-add partner, and to position themselves to be faster, and more efficient and accurate in their day to day work.

That's according to Bill Luff, founder of advisory firm CRE Visions, who has over four decades of experience in commercial real estate, both as a broker and manager of operations at global brokerage services firms. Watch the video to hear Bill talk about the two particular areas where CRE Tech can have the biggest impact for brokers.
Property tours
Property tours have been conducted the same way for decades – they still are, with thousands of tours around the world happening every day. What could that tour look like? With the advent of technology, brokers have an opportunity to create to better experience for prospective tenants. They're also able to avoid much of the manual work that needs to take place after the tour by recording information in real time via a mobile tablet or device.
Predictive analytics
With technology, brokers have access to aggregated data that is robust and easily accessible. As opposed to using that information to understand historic performance only, brokers and occupiers can start to leverage that data as a predictive tool to make more informed decisions with real assuredness.
Ultimately, Luff points out, technology is a leapfrogging industry. Once brokers get comfortable using technology, he encourages them to push the envelope so that they can deliver unparalleled services in the industry, never delivered before.