U.S. Office Market May Gain Traction as Surplus Space Disappears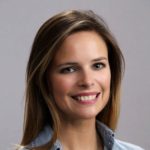 Director, Content and Communications, VTS
Long overdue for some good news, the battered U.S. office market may finally be catching a break. Data shows that the mountain of shadow and sublease space hanging on the market is finally melting away.
The recovery has been slow going
The office market recovery over the past several years has been frustratingly slow. Seven years in and vacancies remain elevated at 15.8% with still weak annual effective rent growth of 2.4%, according to the latest industry data from Reis. There are plenty of factors that have contributed to that sluggish pace. At the forefront, technology is creating a more mobile workforce. Millennials have also led a broader shift in working trends that has prompted companies to shrink footprints and rethink traditional office space design.
Evolving workplace trends have been an easy target to blame for companies' diminished appetite for real estate over the past several years. But at the heart of the matter is simple supply and demand fundamentals. The recession unleashed a frenzy of downsizing and cost cutting, not to mention consolidation and mergers that resulted in a massive surplus of office space. Much of this space was "off-the-books" space still under lease or empty shadow space in corporate-owned facilities.
Over the years, that excess supply of space has contributed to negative absorption and has weighed down the positive absorption that has occurred. Companies have given back space at the end of lease terms, subleased excess space at discounted rates or just sat on that empty shadow space, slowly backfilling it with their own internal growth. An added effect is that those tenants that were stuck paying for unused space during the downturn are now much more cautious in committing to real estate expansion even as job growth has returned.
The tide may be turning
After three years of negative net absorption per employee, the amount of space added moved into positive territory again in 2011 and has slowly been creeping higher ever since. According to a new report on the "Shrinking Office Footprint" from Reis, occupancy growth averaged 100 SF per added employee in 2014 and 2015 and growth improved further in 2016 to average 103 SF per added employee. That data suggests that off-market shadow space is disappearing and fundamentals may improve as companies start to consume more of the general inventory of multi-tenant space.
Each metro tells a different story
Boston at 4.8 million SF
Manhattan at 3.8 million SF
Washington, D.C. at 2.9 million SF
Dallas/Fort Worth at 2.1 million SF
Meanwhile, other markets have seen a marked improvement in available sublease space. In Minneapolis-St. Paul, for example, available sublease space ticked higher along with some recent corporate reshuffling. However, the volume is once again starting to decline. Sublease space dipped 50,000 SF just in the past six months to hover at about 920,000 SF, which represents about 1.3% of the total multi-tenant office market, according to the Minneapolis office of Cushman & Wakefield.
There is always a bit of natural ebb and flow to sublease space as companies continue to reposition. Overall, the market does seem to be moving in the right direction, and many in the industry are hopeful that shedding that surplus office space will be akin to cutting the lines that have kept the office recovery tethered. There is more optimism among building owners and investors that less shadow and sublease space could give the office market more traction in its recovery. That traction, along with continued job growth could translate into stronger fundamentals with positive absorption, improving vacancies and more pressure on rent growth ahead.