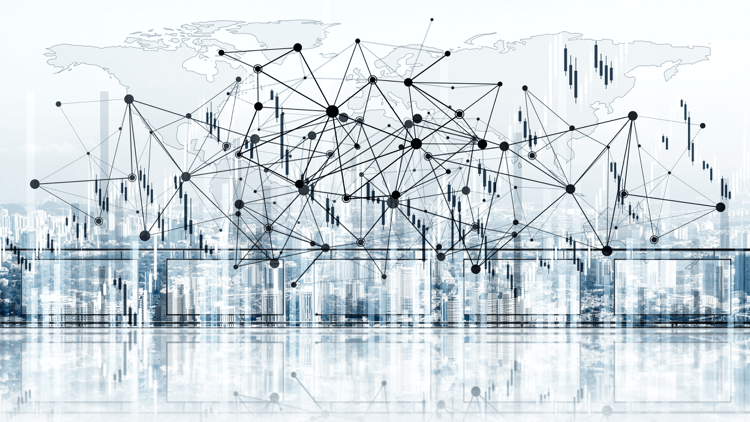 Using CRE Data for Better Decision-Making: Connecting the Dots Starts with Data Standards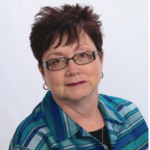 Whether it's a tenant looking to renegotiate a lease or an investor wanting insight into risk, quick and easy access to accurate information is critical during COVID-19, and for long-term performance. However, many commercial real estate (CRE) firms are faced with a challenge: The information they often need comes from many sources that don't communicate with each other. And analyzing the tenant data they need to negotiate rent relief requests and restructure payment plans with at-risk tenants is a complicated process.
In the absence of standardized data that's readily accessible, these organizations have dedicated significant employee-hours to collecting the data they need to navigate the impact of COVID-19.
Data standards are key to effective data governance
This experience has been a wake-up call, motivating the industry to prioritize data governance — the management of the data that drives decision-making in an organization. A data governance strategy includes processes for managing data quality and a plan to execute them. It recognizes data as a valuable corporate asset, defines and oversees data functions that prioritize resource allocation, and monitors outcomes to support the business.
Data governance also specifies how data is collected both within the organization and from external business partners. For example, a lease abstract summarizes key information extracted from a lease that includes commencement date, length of the lease, the parties to the lease, a description of the space, allowance for improvements, provision for renewal, and other important elements. The lease abstract summarizes information from what can be a lengthy lease document of 50-100 pages or more and is an essential tool to assess risk and engage in the discussion virtually every tenant wants — to renegotiate the existing lease.
In a recent conversation with a senior IT leader from an investment firm struggling with gathering lease-related data across many portfolios, he commented that a data governance plan utilizing standardized data would have reduced the time his firm spent manually generating lease information during the early months of the pandemic by up to 80%. I expect that realization is shared by many who found the consistency, accuracy, and accessibility of data to support decision making lacking or non-existent.
Data governance. Data standards. Now what?
OSCRE International, a corporate member-based association was started about 20 years ago to address what its early supporters saw as a need for data standardization across the CRE industry. Those early leaders had a vision for where the industry was headed but may not have realized how long the journey would take. We continue to encourage collaboration between real estate owners, occupiers and investors, service providers, leading software companies, and other real estate industry stakeholders to create and implement data standards. VTS has been a strong supporter of OSCRE Standards and the new use-case driven format of the OSCRE Industry Data Model™ (IDM). VTS' Chief Data Officer and OSCRE board member Rick Ferrino shared his perspective recently, saying:
Anytime we're able to connect to our customers or the systems they're in a standardized format, it drastically decreases the time to value. Adopting the OSCRE model as an option to push or pull data has been instrumental in streamlining the process of getting our customers up and running as well as getting critical data back to them.
To encourage adoption and implementation, the IDM is now available for free and open access to the CRE industry. The IDM provides a framework for core real estate functions with more than 130 use-cases covering leasing, space management, facilities management, investment management, and more. In a little over eight weeks since the announcement, there have been more than 150 downloads of the IDM, confirming the increased interest across the industry in improving the data that drives decisions at every level of the organization.
To build practitioners' skills in a more data-centric environment, OSCRE has developed a variety of education and training programs through its OSCRE Academy. In addition to certificate programs in data governance and digital competency, OSCRE has recently announced a transition program designed for those new to the real estate industry.
Data: Commercial real estate's most valuable asset
The current economic crisis has hit the CRE world especially hard, and industry leaders need to make difficult decisions as organizations re-evaluate their footprints and investment firms ponder the effect on the value of real estate portfolio assets for the longer term. CRE leaders must be confident that they're basing these decisions on accurate and timely data. That's not necessarily a given when information is being pulled from disparate sources in the volatile environment we currently find ourselves in.
In the long term, a systematic approach to collecting and managing data will ensure your organization is not only better prepared for responding to future adverse economic events, but it will also have a meaningful impact on your daily operations during "normal" times. In CRE, it's about doing things better — better information to inform better decisions that lead to better outcomes.
As OSCRE's CEO since 2013, Lisa Stanley leads corporate strategy for OSCRE International, a corporate member-based global organization. She works with Fortune 500 companies, non-profit organizations, government, small businesses, and even a unicorn or two. Lisa is an evangelist for change leadership that enables organizations to more effectively use data to meet the challenges facing the workforce, the workplace, and the entire real estate asset lifecycle. OSCRE is focused on helping organizations expand the understanding and implementation of real estate data standards as an integral part of effective data governance and the critical expansion of emerging technologies.