VTS' European Portfolio Breaks 100 Million Square Foot Mark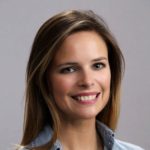 Director, Content and Communications, VTS
2016, VTS' first full year in the UK, was a big one.  Today, we're excited to announce that our European customers now utilise the operating system to manage over 100 million square feet of commercial property. This has been achieved by a month-on-month growth rate of 28% over a 12 month period until December 2016. Global adoption of VTS is now in excess of 5.5 billion square feet.
New clients join VTS
Recent companies who have joined the platform include Brookfield, Derwent London, Exemplar, Castleforge Partners, LaSalle Investment Management and AshbyCapital who now use VTS technology to aggregate key processes and data onto an integrated, mobile-first application in order to drive efficiencies, reduce risk and extract greater value from their portfolios.
VTS is also becoming a mainstay within the property advisory space, with over 250 London agents now using the platform to manage client accounts and transactions, in real-time. Local UK agencies who have embraced our technology include GVA, Ingleby Trice, DTRE and Bluebook.
The flurry of deals at the close of 2016 finished off a strong year for VTS in Europe, with the total number of landlords, investors and asset managers using the platform reaching 40, spreading across 11 countries including the UK, France, Germany, Netherlands, Ireland and Norway.
Hear from our clients
"Design and innovation is always at the heart of what we do at Derwent London, both in what we deliver and how we operate," said Celine Thompson, Head of Leasing, Derwent London. "The VTS platform will allow us to consolidate and streamline internal and external communication in our leasing business in order to better manage and improve portfolio performance. Team productivity will be boosted due to the ability to work anytime anywhere, in real time, the way the market actually works, thanks to the VTS smartphone features, and the platform's powerful analytics. The reporting tools will provide our decision makers with an unprecedented level of insight into leasing activity."