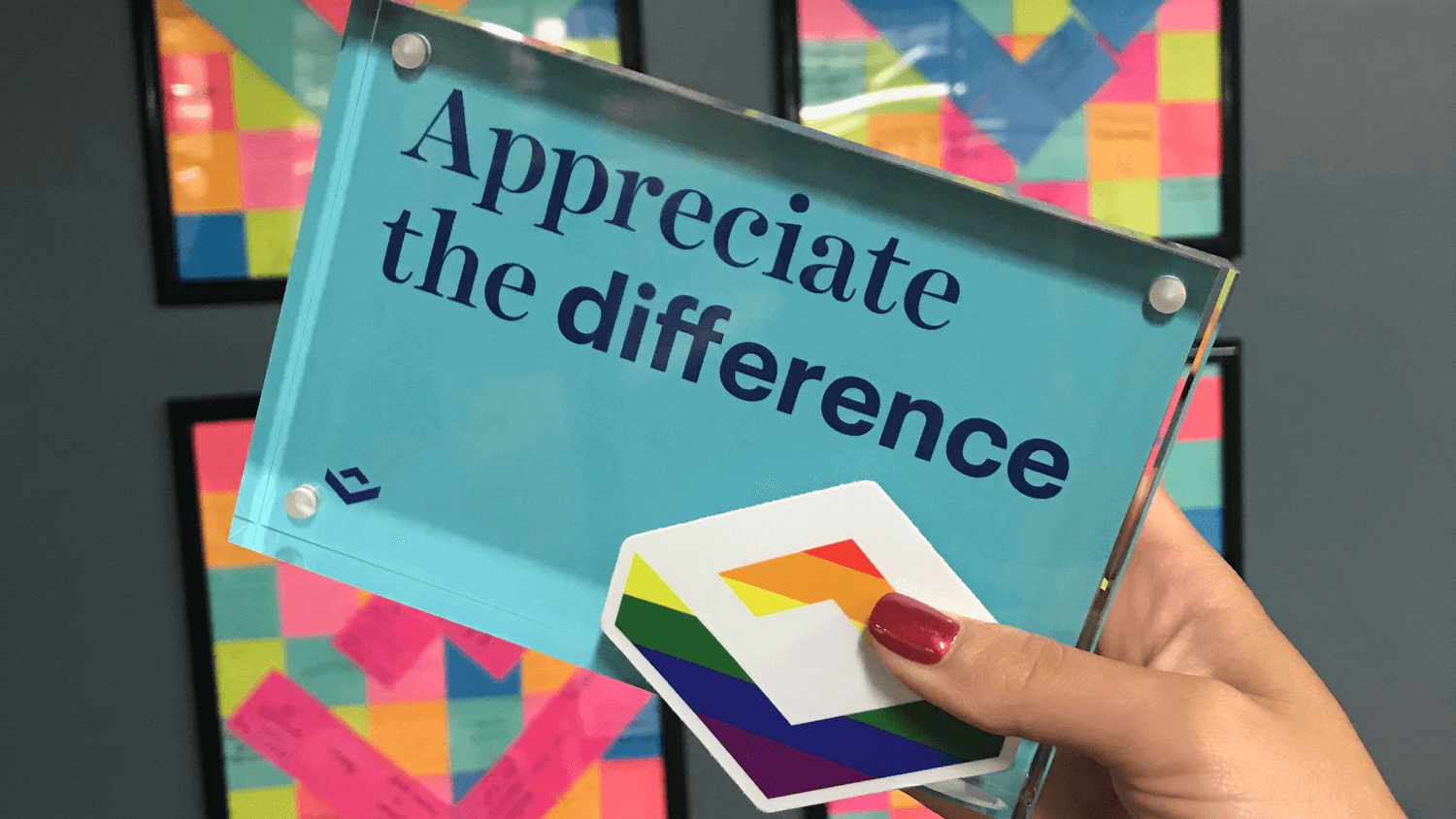 VTS Celebrates Pride 2019!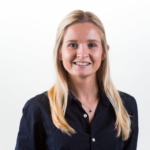 Sr. Manager, Content Marketing, VTS
June is Pride Month, and at VTS we couldn't be more excited! As a New York-based company, this year's celebration is especially important. It's the 50-year anniversary of the Stonewall riots, which led to a gay rights celebration across the country, New York City is hosting World Pride, and six historic LGBTQIA+ sites are up for landmark status. This is going to be an exciting and impactful month, so we wanted to dig in. We sat down with Rebecca Cunningham, an all-around rockstar employee of VTS to learn more about why we celebrate Pride Month, how VTS is celebrating it, and VTS' overall approach to diversity and inclusion efforts.
Enjoy!
VTS: First, tell us about yourself. What do you do at VTS? What do you do for fun?
Rebecca Cunningham: I am an Accounts Receivable Specialist in the finance department at VTS. I am also a part of the Diversity and Inclusion Working Group. In the group, we have representatives from each department at VTS and we all work together to see how we can move the needle forward each quarter on being a more diverse and inclusive company.
I'm also in the LGBTQIA+ task force, which is a group of LGBTQIA+ employees and allies who sometimes just get together to be amongst each other and then we also brainstorm different policies and different ways we can make this a more queer-friendly company.
Outside of work, I run a children's podcast called Girl Tales. In the podcast, we adapt fairytales so that girls are at the center of their own stories. They go on adventures, solve their own problems, and become their own heroes. I also do interviews with girls from all over the world who are making a positive change in their communities. And I am a theater director. And I sometimes babysit. I don't stop.
VTS: What is Pride Month? Why does VTS celebrate it?
Rebecca C: We celebrate Pride Month every year to commemorate the Stonewall riots that happened in June 1969. Back in 1969, and prior, there were a lot of laws that made it illegal for homosexuals to congregate in one space. Gay bars were completely illegal. During this time, the police would go into the Stonewall Inn, which is a very famous bar now, and break up the illegal gatherings. And by this point, I think the people who were at Stonewall were completely fed up. Now, there's a lot of different stories as to how the riots started, but the most accurate version I've heard is that either a drag queen or a trans woman of color, threw a brick at a police officer, which started the riots. And those riots led to an entire revolution of gay rights in America.
So, we celebrate Pride Month every year to recognize all the LGBTQIA+ people, and all they've done for this country and in the world — and to keep fighting for equal rights.
This is my second year a VTS. Last year, the LGBTQIA+ Task Force knew we wanted to celebrate Pride Month and VTS was super receptive to the request. This year, we knew we wanted it to be a bigger deal, so we got started a little earlier, and again, VTS was super receptive. In fact, everything we asked to do this month, VTS fully supported.
VTS: Why is this year's pride celebration especially important? Why did you want to make it a bigger celebration at VTS?
Rebecca C: It's the 50-year anniversary since the Stonewall riots, and the Stonewall Inn is in New York City, so it's an especially big deal for us. Since it's the 50-year anniversary, NYC is hosting this year's World Pride celebration.
Every year, a different city in the world is chosen to host World Pride, which brings in millions and millions of people, and NYC was selected this year. Already, Pride is a huge deal in NYC, and this year it's just going to be insane.
Also, six LGBTQIA+ sites in the city are up for landmark status. Right now, the Stonewall Inn is currently the only official monument celebrating the LGBTQIA+ community, so it's exciting to see six more added in the same year as the anniversary.
VTS: Why are diversity and inclusion efforts so important at VTS, and to VTS?
Rebecca C: Particularly with LGBTQIA+ people, there are a lot of places in this country where you can still be fired for being gay, or for being transgender, or for being anything other than "normal" with gender identity or sexual orientation.
And queer people have a lot to offer. I mean, there's a huge scope of us, and we've given a lot to the tech community. If you think about Alan Turing, who was a famous engineer – we actually have a meeting space named after him here at VTS — and Edie Windsor, who worked for IBM and helped shut down the Defense of Marriage Act (DOMA), a landmark civil rights case. There's a lot of queer people who have given to tech and changed this industry as we know it. So, keeping LGBTQIA+ people out of tech just doesn't make any sense.
VTS recently added a new company value, Appreciate the Difference, and it says a lot. When you think about building new products, and you think about the client experience when using the product, you can't just look at it from a straight, white male perspective. That's not the only person who is going to use our product. There's going to be so many different people accessing it and if you're only looking at how one kind of person uses the technology, you're making a huge mistake.
Diversity and inclusion, especially within a tech company, is just major. And that goes for everything, not just LGBTQIA+ people.
VTS: How is VTS celebrating pride month this year?
Rebecca C: For two Fridays this summer, we're hosting viewing parties in the office. At the first one, we'll be watching a documentary called The Stonewall Uprising all about the riots, which we talked about earlier. We chose this one so employees can learn about why Pride exists in the first place. During the movie, we'll also be hosting a bake sale where all of the proceeds will be going to the Ali Forney Center, which is an organization in Manhattan that assists LGBTQIA+ homeless youth.
At the second watch party, we'll be watching Queer Eye, which is a bit more entertaining but just as educational. We're also buying Jeni's Splendid Ice Cream for everyone, and Jeni's donates a lot of money to different LGBTQIA+ causes.
We're also hosting a Pride happy hour where we'll be serving meal alternatives to Chick-fil-A and doing queer trivia. We're serving these alternatives because while NYC is super progressive and making major progress in terms of LGBTQIA+, diversity, and inclusion, it's very interesting to see New Yorkers love Chick-fil-A, which has donated a serious amount of money to anti-LGBTQIA+ causes and groups.
We feel like a lot of people are aware of it, but just really like the chicken sandwich. So, we'll be serving meal alternatives to Chick-fil-A to show employees other places they can go and get a fried chicken sandwich. If they absolutely need to buy Chick-fil-A, we're also going to show them pro-LGBTQ causes and groups that they can donate an equal, or greater, amount to after purchasing the sandwich.
Finally, our Chief Marketing Officer Amy Millard will be doing a live Q&A in the office with Gary Goldman, Program Director of OutinTech. OutinTech is an organization we've partnered with for our recruiting efforts. A fun fact is that we actually hired three interns from them for this summer.
VTS: Can you tell us more about VTS' overall approach to diversity and inclusion, outside of Pride Month celebrations?
Rebecca C: VTS' vision is for every team member to bring a full expression of themselves — including their unique experiences, thoughts, and backgrounds — to their work. We can only innovate as a company by engaging with and including diverse perspectives to transform our own product, and as a result, the commercial real estate industry and communities we live in.
The vision is brought to life through an annual Strategic Diversity & Inclusion Plan (SDIP). It lays out all of the initiatives the Diversity and Inclusion working group wants to accomplish throughout the year, and they're centered around three pillars. One is a sustainable commitment to diversity and inclusion by the leadership team, another is focused on recruiting, and the last is focused on cultivating inclusivity in and out of the office.
In last year's SDIP, we focused on incorporating values interviews and unconscious bias training into our recruiting process. Rather than vaguely saying someone isn't a cultural fit, we've defined that being a cultural fit means aligning with VTS' company values — not whether the person interviewing you feels like they could grab a drink with you after work.
Also with recruiting, we partnered with a lot of organizations to make sure we're being diverse and inclusive in our recruiting pipeline. We work with Lesbians Who Tech, Out in Tech, Women in Software Engineering, Ladies Get Paid, AnitaB.org, Write/Speak/Code, We Build Black, and She Builds Black. We co-host a lot of events with them as well to help further support diversity and inclusion in tech.
We've updated our bathroom signage to make sure any VTS employee knows they have the right to choose to use any bathroom they wish, regardless of gender identity.
And of course, all of this is supported and led by Jena Booher, VTS' culture consultant. She's been a partner to VTS for over two years running our entire SDIP initiative and our diversity and inclusion working group. In addition to diversity and inclusion efforts, she also led a bottoms-up process in creating our additional company values and provides one-on-one coaching to all employees. Jena's altered this company in terms of diversity and inclusion.
VTS: What does VTS have planned throughout the year to continue celebrating diversity and inclusion?
Rebecca C: Again, it will be everything laid out in the SDIP. This year, we're focused on creating accountability for achieving diversity and inclusion goals among the leadership team and managers. We're doing this by incorporating our three new company values into the performance assessments for employees.
We're also continuing with the unconscious bias training, while also adding an advocacy training, for all employees and including a diversity and inclusion toolkit filled with tactics for modeling inclusive behavior in our employee onboarding.
On the recruiting side, we're continuing to add new partnerships and support our existing partners by co-hosting more events. And for the final pillar, we're developing specific learning and development opportunities for employees to tackle issues relating to diversity and inclusion and restarting our company newsletter as a way to highlight the diverse experiences of employees at VTS.
VTS: Is there anything else you'd like to add?
Rebecca C: For me personally, I'm just so glad I work at a company that is so receptive to taking these steps forward. I feel so valued every time I come to work, and it's not just because of the work I do within the finance department, it's everything.
I'm just glad I work for VTS — especially when there's a lot of tech companies where they don't have the same receptiveness and approach to diversity and inclusion. VTS is an exception.