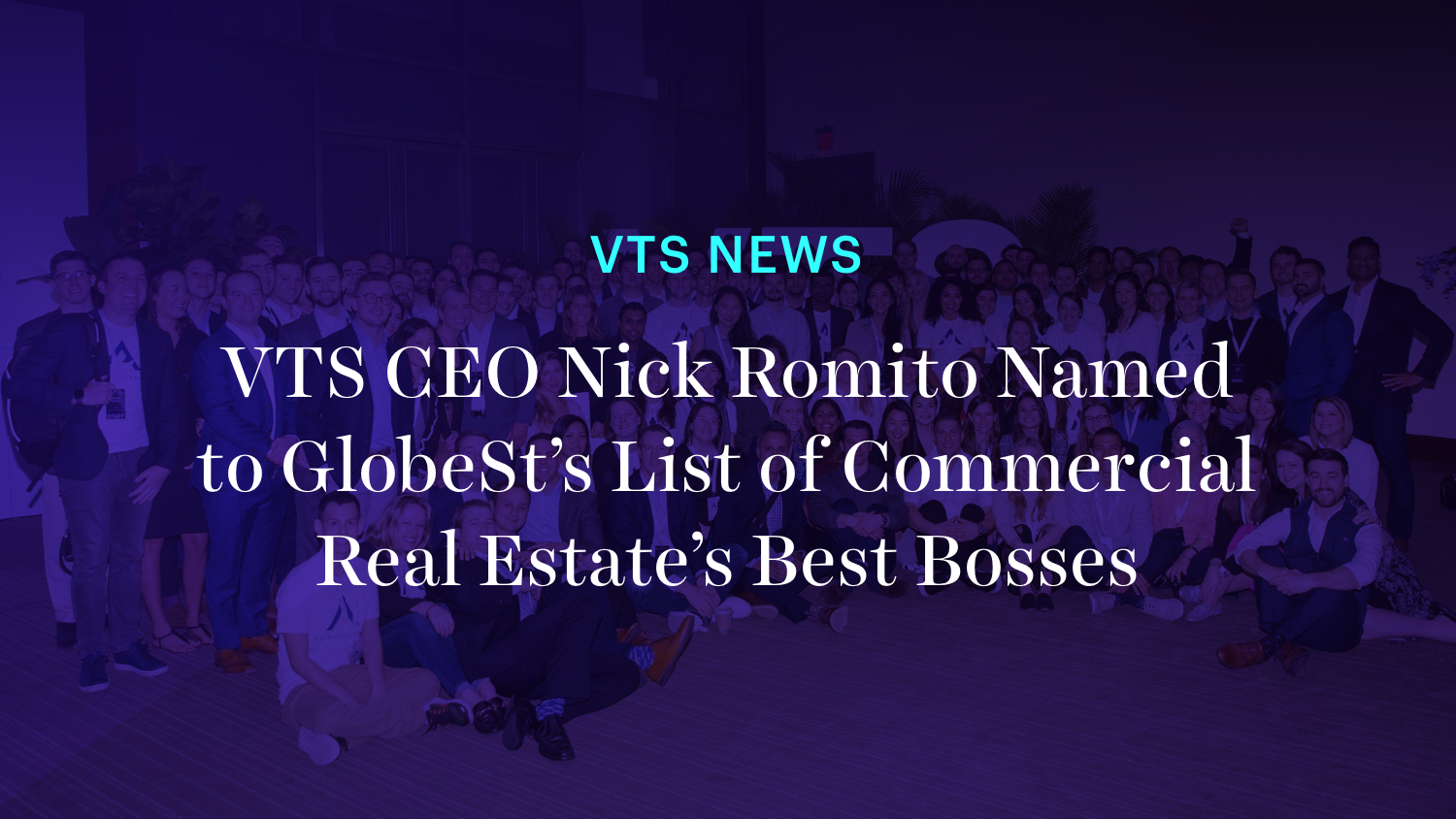 VTS CEO Nick Romito Named to GlobeSt's List of Commercial Real Estate's Best Bosses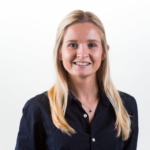 Sr. Manager, Content Marketing, VTS
A big congratulations to our CEO Nick Romito for being named one of commercial real estate's Best Bosses by the leading industry publication GlobeSt! This inaugural distinction recognizes transformational leaders who have inspired colleagues during the countless challenges faced during COVID-19, while simultaneously driving their companies to new heights.
Why VTS CEO Nick Romito was recognized as one of commercial real estate's best bosses
Nick was recognized for his commitment and passion for keeping VTS' culture alive once we all suddenly found ourselves working from home. He consistently leads our company's growing team with empathy in one of the most taxing years in recent history, emphasizing the importance of a work-life balance and providing generous perks and benefits packages. This includes providing employees with a budget to set up a work-from-home space, covering Disney+ subscriptions, and hosting weekly virtual storytime for working parents. Under Nick's stewardship, we have executed a number of key initiatives outlined within our 2020 Strategic and Diversity Inclusion Plan, with a heightened sense of urgency.
Furthermore, Nick continued to support our staff as we worked toward launching two highly anticipated products, VTS Market, the industry's first integrated, online marketing platform, and VTS Data, the industry's only forward-looking data product, both of which were in the works prior to the onset of COVID-19, but expedited due to the need seen from the industry. He also led the way to our launch of the VTS Office Demand Index, the industry's earliest available measure of demand for office space leasing, locally and nationally.
What Nick had to say: "I'm incredibly honored to be named as one of commercial real estate's Best Bosses by GlobeSt. This year has been defined by unprecedented challenges that no one was prepared to steer through. I'm fortunate to work alongside some of the most passionate and talented individuals in the industry whose dedication to helping our clients navigate and excel in this unchartered territory, continues to motivate me each and every day. I proudly share this recognition with the entire VTS team."
VTS Chief Marketing Officer Amy Millard shared her perspective
"Nick's inspiration for VTS is core to his leadership tactics — he's never veered away from his mission of fundamentally changing the industry for the better. Nick leads by example, with transparency and empathy. He's not afraid to get his hands dirty and pitch in wherever help is needed — whether to close the deal, hire a candidate, or ideate with our product team."
Read our official announcement here.