VTS Expands Executive Team with Two New Hires to Support Rapid Growth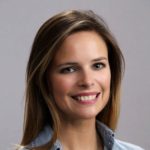 Director, Content and Communications, VTS
Today, the team at VTS is incredibly excited to announce the appointment of two new additions to our executive team - Michelle McComb as Chief Financial Officer and Tim Harvey as Executive Chairman. These new hires follow after VTS's strategic merger with Hightower, and bolster our ability to manage rapid growth. Michelle and Tim both have an impressive track record of supporting long term business growth. They join VTS's existing team of industry experts at a pivotal moment as VTS looks to rapidly scale and tackle more ambitious challenges facing the commercial real estate industry.
"After merging with Hightower, our combined team has the technology and industry expertise we need to drive lasting industry transformation. Our goal is to create the best-in-industry platform and tackle even bigger customer pain points down the road," said Nick Romito, CEO of VTS. "To support these ambitions, we're introducing two new executive team members who are experts at growing and managing large teams through a steep growth trajectory. Michelle and Tim are perfectly poised to help VTS scale operational processes and infrastructure, attract talented new team members, continue global expansion and mentor the leadership team along the way. We're thrilled to welcome them to the VTS family."
Michelle McComb, former CFO at Datto, joins VTS with proven experience scaling high growth companies. Prior to her work at Datto, McComb served as CFO of Bloomberg's Financial Products division, Managing Director at UBS Investment Bank, International CFO at Lucent Technologies and CFO of VitalSigns Software. McComb began her career at Ernst & Young in Silicon Valley. As VTS's newly appointed CFO, McComb will guide the team through its next stage of growth.
"I'm thrilled to be joining VTS, especially at such an exciting time in the company's history. The commercial real estate industry has reached a tipping point in which the most successful players in the market are turning to technology to improve workflow, leverage data for smarter business decisions and close more deals. VTS is at the helm of this movement, working to understand and solve industry pain points. We have a huge opportunity to transform an industry valued at $15 trillion globally," said McComb, CFO of VTS. "There are a number of similarities between VTS's growth trajectory, and that of companies I have worked with in the past like Datto. I'm passionate about working with entrepreneurial teams to grow and scale technology, and VTS has reached a critical stage that is right in my sweetspot. I look forward to working hands-on with such a talented team, and taking a tactical approach to accelerate growth."
Tim Harvey brings extensive experience guiding high-growth companies that offer software and services across a variety of industries. Most recently, Tim served as President of Commercial Solutions at BAE Systems, a leading global defense, aerospace and security company. Tim joined BAE as a result of the acquisition of SilverSky, a provider of security software and managed services where as CEO he was responsible for the growth and sale of the business to BAE. In addition, Tim has participated with management teams in two IPOs of software companies.
As the newly appointed Executive Chairman, Harvey's initiatives will range from mentoring the management team to helping with strategic decision making as additional growth opportunities surface for VTS as the company scales.
"Today, 15 of the top 20 largest global investment managers are on VTS and more than 5.5 billion square feet of commercial real estate is managed on the platform globally," said Harvey, VTS Executive Chairman. "Getting here took a unique set of talent that VTS's leadership team and board members provided. As I join the team, my goal is to help bring VTS to an even larger segment of the market through continued global expansion, accelerated product development and talent recruitment. I've worked with several companies at this stage that have grown into large corporations, so I'm here to help VTS follow that same path and meet every hurdle head on."