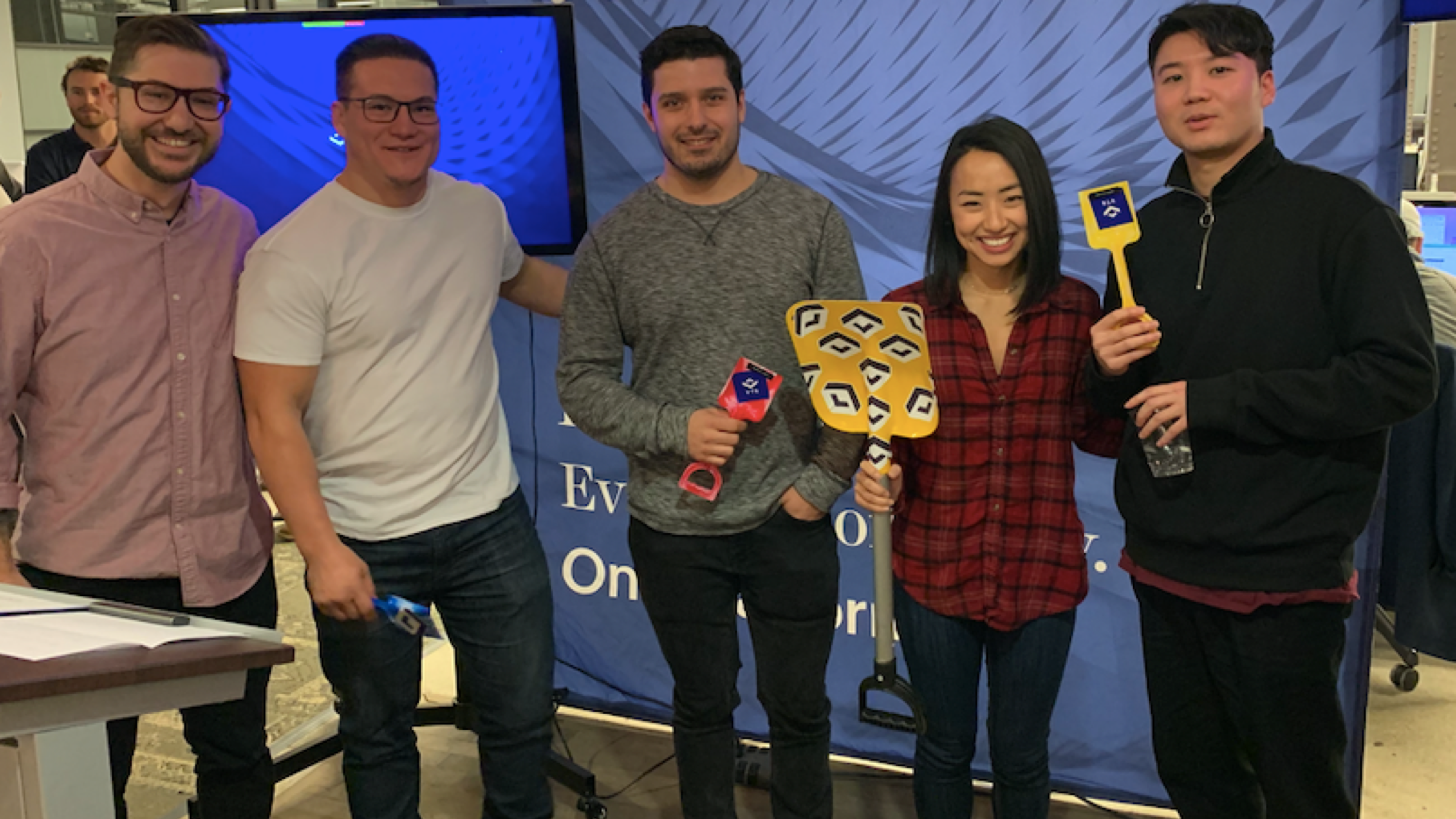 VTS Hacks the Start of 2019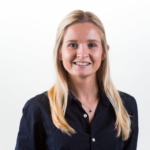 Content Marketing Manager, VTS
The VTS team kicked off 2019 with a company-wide Hackathon competition! What is a hackathon? A hackathon is an intensive event that brings together cross-functional teams to collaborate on ambitious projects meant to "hack", or improve, a product or company. These projects often propose new, or enhanced, functionality of a given platform — in this case our very own VTS leasing and asset management platform.
This year, we had 12 teams compete across a period of three days (and nights!). At the end of the event, each of the teams demoed their project to a panel of judges in front of the entire company.
Why do we do hackathons?
The level of intensity and collaboration brought out in a hackathon reminds us:
How fast we can move on new projects.
To explore ambitious ideas.
To have fun and interact with new team members.
Our hackathon judges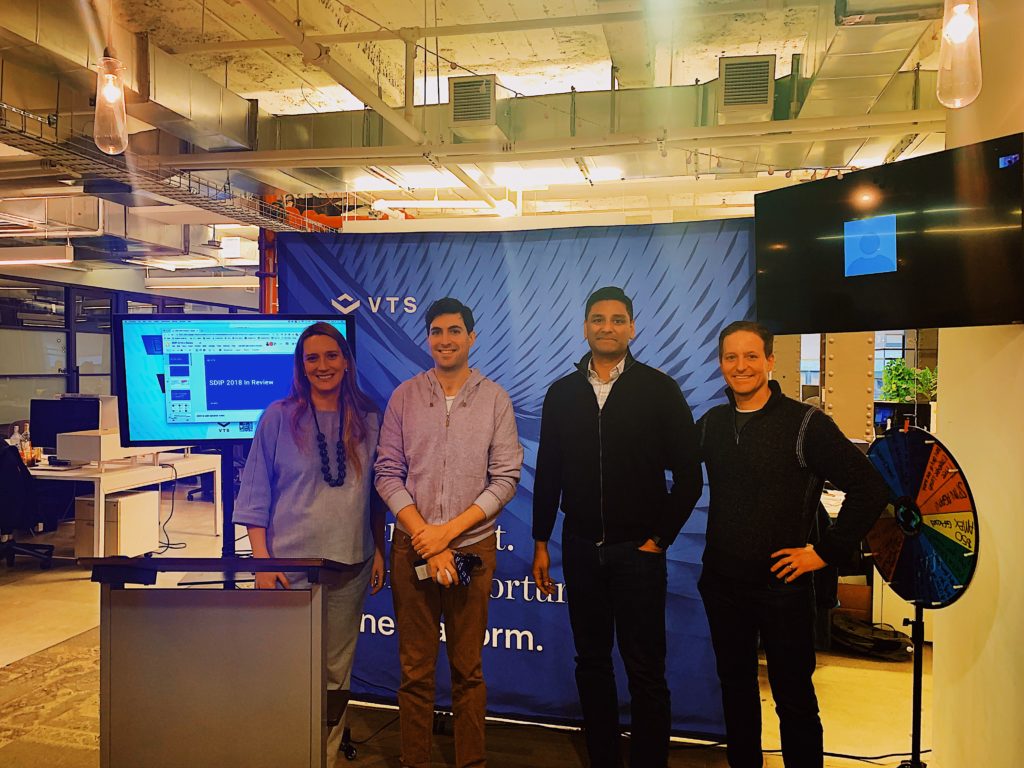 Clelia Peters, Co-Founder & Partner at MetaProp VC
Dave Eisenberg, Founder & Managing Partner at Zigg Capital
Gijo Mathews, Chief Product Officer at VTS
Karl Baum, Founder & Advisor at VTS
Our fantastic panel of judges reviewed the project submissions based on: Value, Feasibility, Usability, and Boldness of the idea.
[Drumroll please!] Introducing the 2019 hackathon winners
First Place Team: Where Deals Happen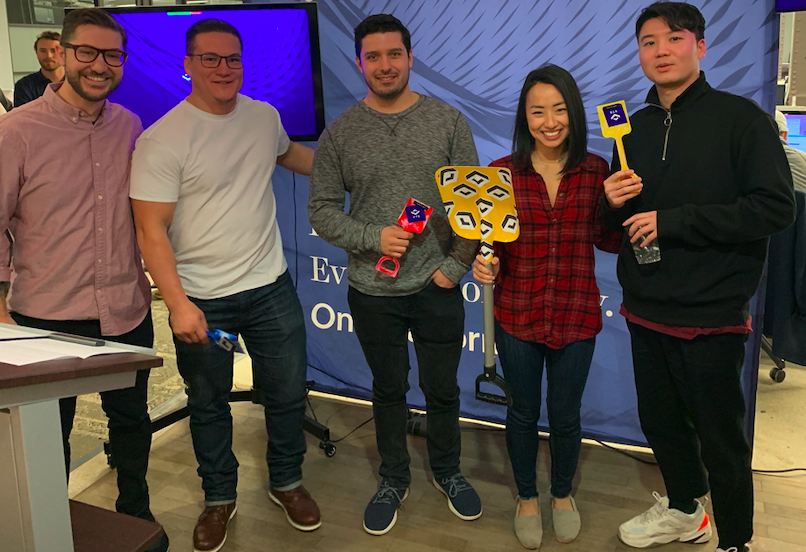 The Where Deals Happen project focused on adding smarter, automated workflows to speed up the lease signing process.
Second Place Team: Tarmac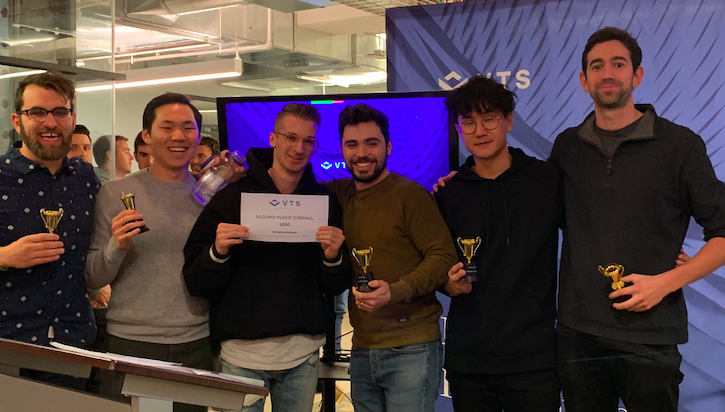 Tarmac's vision was to create customizable landing pages in the VTS platform for each user.
Third Place Team: Delinquents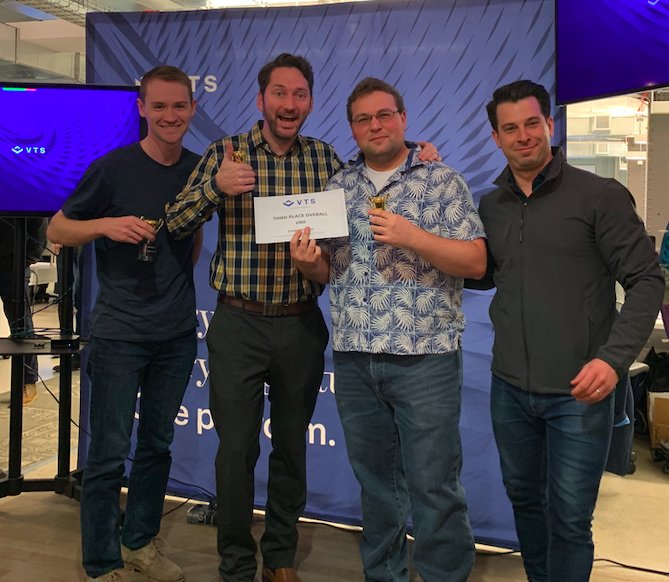 Delinquents presented the addition of new data and information within VTS' tenant profiles, which would be pulled in from our clients' accounting systems, Google News, and IEX.
Hack VTS Life Award: Danger QL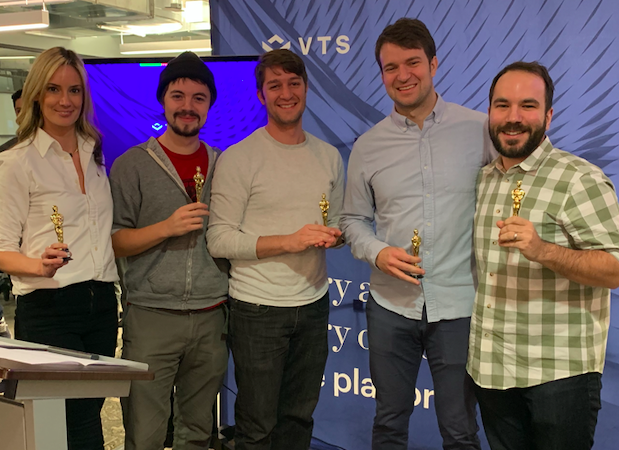 With the announcements of VTS Data and the VTS marketplace, Danger QL's vision was to improve the productivity of our engineering teams and increase the speed of the VTS mobile app by using GraphQL.
Hack the Product Award: Where Dat(a) From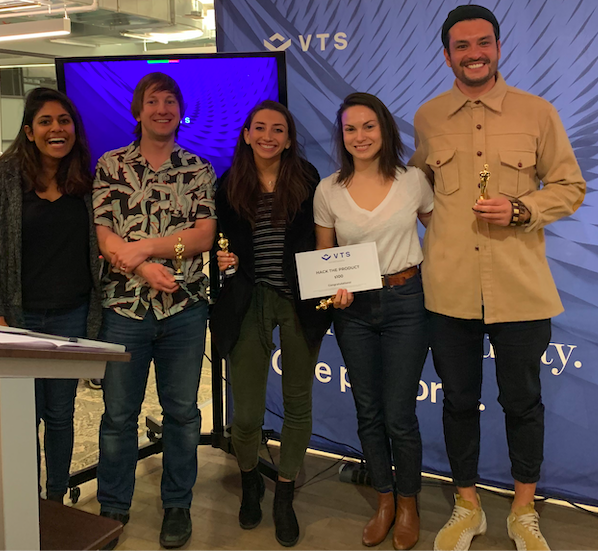 Many of our clients integrate several other systems into the VTS platform and organizing the data sources and the integration progress can be a time-consuming process. Where Dat(a) From's vision was to provide clear, easy-to-read indicators of where customer's data was being integrated from and when the information was last updated.
People's Choice Award: Money Drop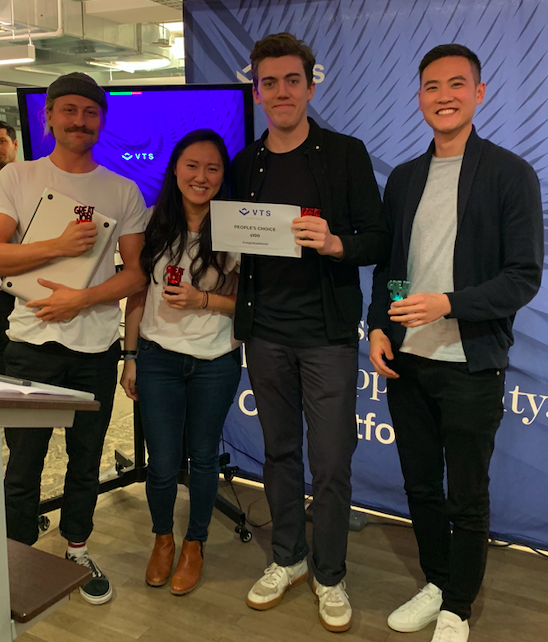 And, the winner of our People's Choice award was Team Money Drop. The Money Drop team developed a fun new way for our sales teams to celebrate (both in-person and virtually) when a new customer signs up to the VTS platform.
Congratulations to all of the teams who competed and brought to life some truly innovative ideas! Stay tuned for our next hackathon...