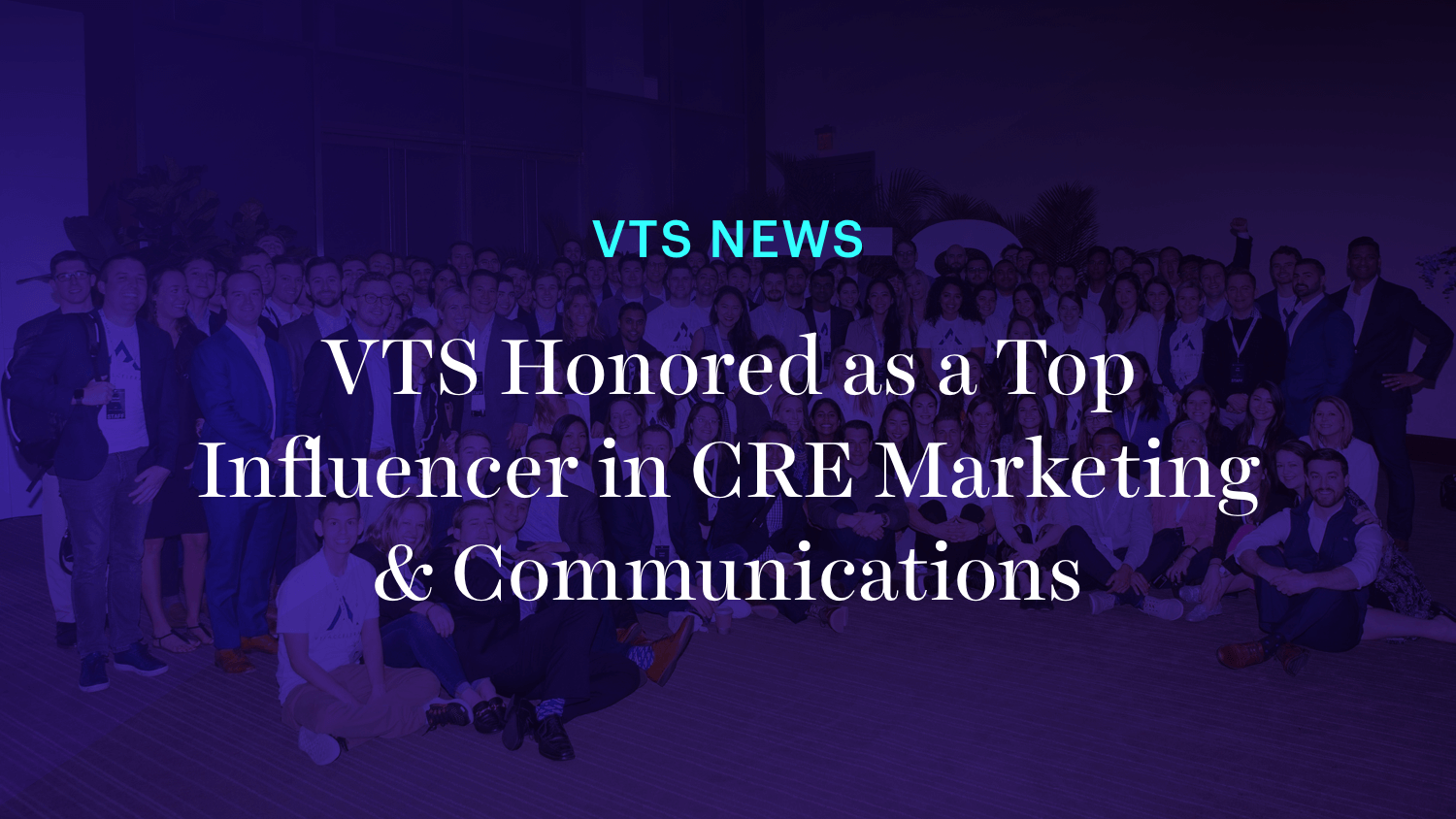 VTS Honored as a Top Influencer in Commercial Real Estate Marketing & Communications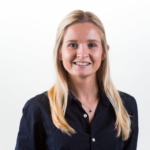 Content Marketing Manager, VTS
In very exciting news, our VTS marketing team has been honored by GlobeSt as a 2020 Top Influencer in CRE Marketing & Communications! This annual award aims to highlight commercial real estate marketing and communications professionals that successfully scale companies and continually drive the CRE industry's success.
Why was the VTS marketing team chosen?
GlobeSt representatives selected this year's honorees from an accomplished and diverse pool of submissions. The VTS marketing team was selected for our ability to incorporate innovative marketing techniques, plan strategically, research thoroughly, and brand purposefully. In 2020 alone, in addition to generating demand, managing pipeline, implementing strategic growth, and positioning the brand, we were also strategic in leading several critical company launches, including:
"Led by Amy Millard, our entire marketing and communications team bring unmatched expertise and dedication to their roles. It's been impressive to see how their innovative and strategic approach has positioned VTS both as a leader in commercial real estate and on the national technology stage," stated Nick Romito, CEO and Co-Founder of VTS. "To be recognized with this honor is only confirmation of what I have seen them bring to the table each day."
Learn more about the VTS marketing team
Our marketing and communications team consists of 23 team members who have spearheaded needle-moving campaigns enabling VTS to transform commercial real estate. Our team is led by Amy Millard, Chief Marketing Officer. VTS' marketing leadership consists of:
Stephanie Chan, Senior Vice President of Marketing
Skye Fulkerson, Senior Director of Demand Generation
Cassandra Vitelli, Senior Director of Product Marketing
Katie Higgins, Director of Public Relations and Content
Samantha Taube, Director of Marketing Operations and Strategy.
"It's an incredible honor to be named to GlobeSt's prestigious list of CRE's top influencers in marketing and communications and I'm very proud of our entire team," Amy Millard, Chief Marketing Officer of VTS said. "Combined, our diverse team has 150+ years of industry experience and an incredibly unique set of skills. That experience, in tandem with their drive and positive, fearless attitudes, is undoubtedly a driving force behind VTS' accomplishments."
Interested in joining the VTS team? Check out our open opportunities and apply at vts.com/careers.