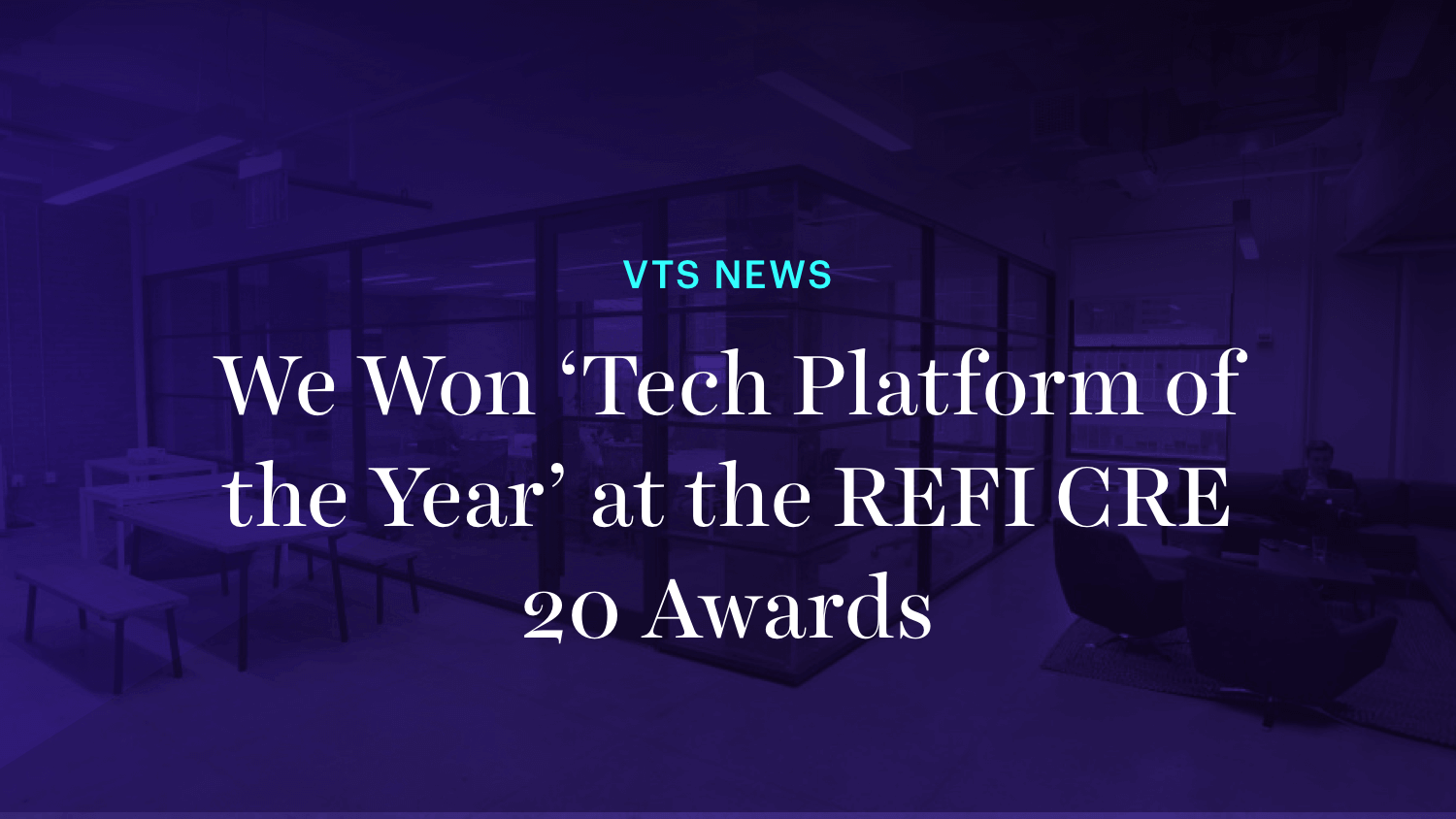 VTS Named CRE's Tech Platform of the Year at the REFI Awards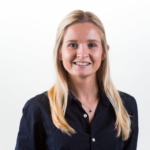 Content Marketing Manager, VTS
VTS recently won the 'Tech Platform of the Year' award at this year's prestigious Real Estate Finance & Investment (REFI) Magazine's Commercial Real Estate 20 Awards – an honor we couldn't be more proud of! In this category, REFI set out to recognize the technology platform demonstrating excellence and innovation while solving one or more specific problems affecting the commercial real estate industry.
A judging panel of industry experts selected VTS for this award due to our proven ability to transform leasing and asset management for commercial landlords by enabling them to:
Drive new strategies for assets
Streamline leasing processes
Engage tenants through their entire lifecycle
And the true value of all of this? Our commercial landlord customers are able to do it all in a single platform. Used by more than 35,000 users in 37 countries to manage more than 10 billion square feet of assets, our customers close deals 41% faster in the first year with VTS and double their deal conversion rates.
What Nick Romito, CEO and Co-Founder of VTS had to say:
"We are extremely proud to have been recognized by REFI as the commercial real estate industry's Tech Platform of the Year. 2018 was a momentous year for VTS, during which we solidified our position as the #1 leasing and asset management solution trusted by commercial landlords around the world. We also demonstrated our unwavering commitment to continuous innovation through the creation of new offerings that enable our fast-growing customer base to convert leads to leases faster and strategically optimize portfolio performance."
As Nick mentioned, this award follows a momentous year for us, and a number of previous honors where our market-leading leasing and asset management platform was recognized for outstanding innovation and excellence in technology. This includes:
We're incredibly proud of the teams who are responsible for building this award-winning platform. Interested in working at VTS?