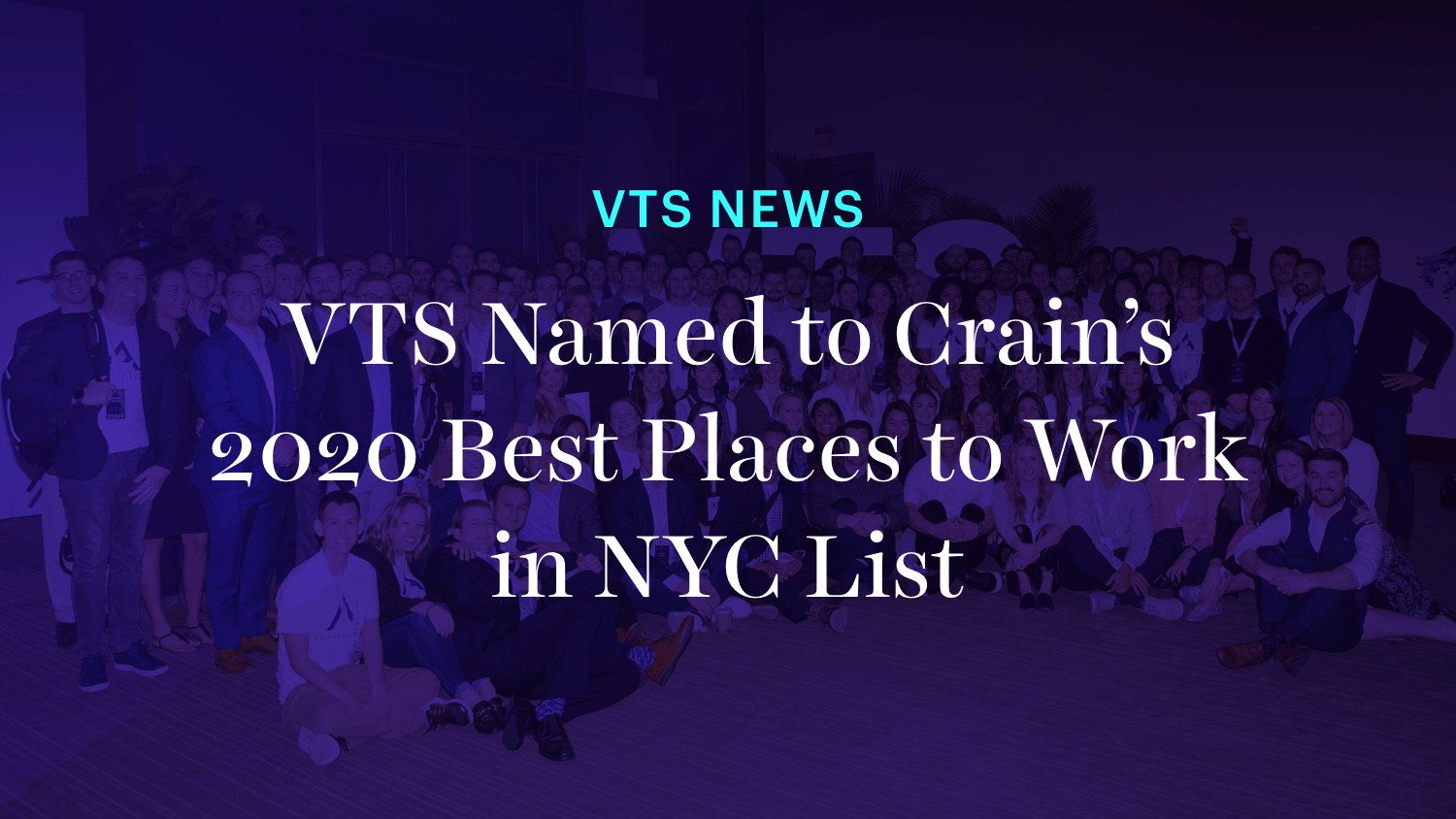 VTS Named to Crain's 2020 Best Places to Work in NYC List (For the Second Time!)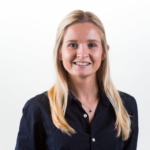 Sr. Manager, Content Marketing, VTS
We're thrilled to announce that VTS was recently named to the Crain's New York Business' 2020 Best Places to Work in New York City list — for the second time! The prestigious list is compiled from a combination of employee and employer survey responses. We're incredibly proud to be listed alongside this amazing list of employers who all share a strong commitment to creating a supportive and empowering workplace.
Why VTS was selected as a best place to work in New York City
We were selected based on our commitment to building a work environment that fosters creativity and productivity, all while keeping our employees' happiness and wellbeing a top priority. This has become especially important in a time where organizations are forced to reimagine what the workplace looks like and we're glad to be recognized for this work. VTS has committed to a number of employee-wellness initiatives, including:
VTS Gives Back, which gives employees a chance to improve the local community.
The Diversity & Inclusion Working Group, an employee-led group that meets on a monthly basis to discuss issues surrounding diversity and inclusion that management can take action on in the office. And, the Strategic Diversity and Inclusion Plan (SDIP), a yearly plan keeping VTS focused and honest as it looks to raise the bar on diversity and inclusion within the workplace. This includes tactics such as sponsoring a quarterly speaker series.
Competitive benefits, including a generous paid parental leave policy & thoughtful return to work policy for caregivers.
A coach focusing on aiding employees through challenges related to their career, COVID, relationships, and overall wellbeing — offered in-person and now virtually.
A stipend for up to $1,500 per year to spend on continued education.
Employees can now utilize funds from their education budgets toward online health and wellness apps and other physical wellness equipment to be used at home.
VTS hosts group wellness, meditation, and workout sessions every week via Zoom conducted by qualified instructors.
A budget for setting up a work from home space.
Flexible time-off policy and work schedules.
A variety of optional employee-led resource groups (including ones for parents, LGBTQ+, and employees that identify as BIPOC, and new managers), clubs, and teams.
What VTS CEO & Co-Founder Nick Romito had to say:
"We're incredibly honored to have been recognized as one of the best places to work in New York City, which is our hometown and where we started VTS. VTS is a company filled with talented, hard-working, innovative, and passionate individuals, who collectively have made VTS the workplace it is today. There's no greater testament to that than the way the team has worked together to navigate the uncertainty of this year. Everyone has gone above and beyond their roles to overcome the effects of the pandemic by pitching in, showing empathy for each other, and making sure that despite the chaos, our customers are always heard. Our team truly embraces and lives our values. I'm particularly proud of how our team embodies our 'Appreciate the Difference' value, and honors diversity and inclusion in all we do. Bringing our vision to life wouldn't be possible without each employee, and we're continually investing to ensure we're always providing them with the best environment — even virtually— and a culture they love being a part of in order to bring their best self to the workplace."
Crain's annual survey, now in its 12th consecutive year, surveyed more than 20,000 New York City employees across a wide array of industries on topics including conditions, benefits, corporate culture and more. The survey and awards program identifies, recognizes and honors the best employers in New York City, benefiting the city's economy, workforce and businesses.
Interested in working at VTS? We'd love to hear from you! Check out our open positions now to see if there's an opportunity that would be a fit for you.
Read our official announcement here.