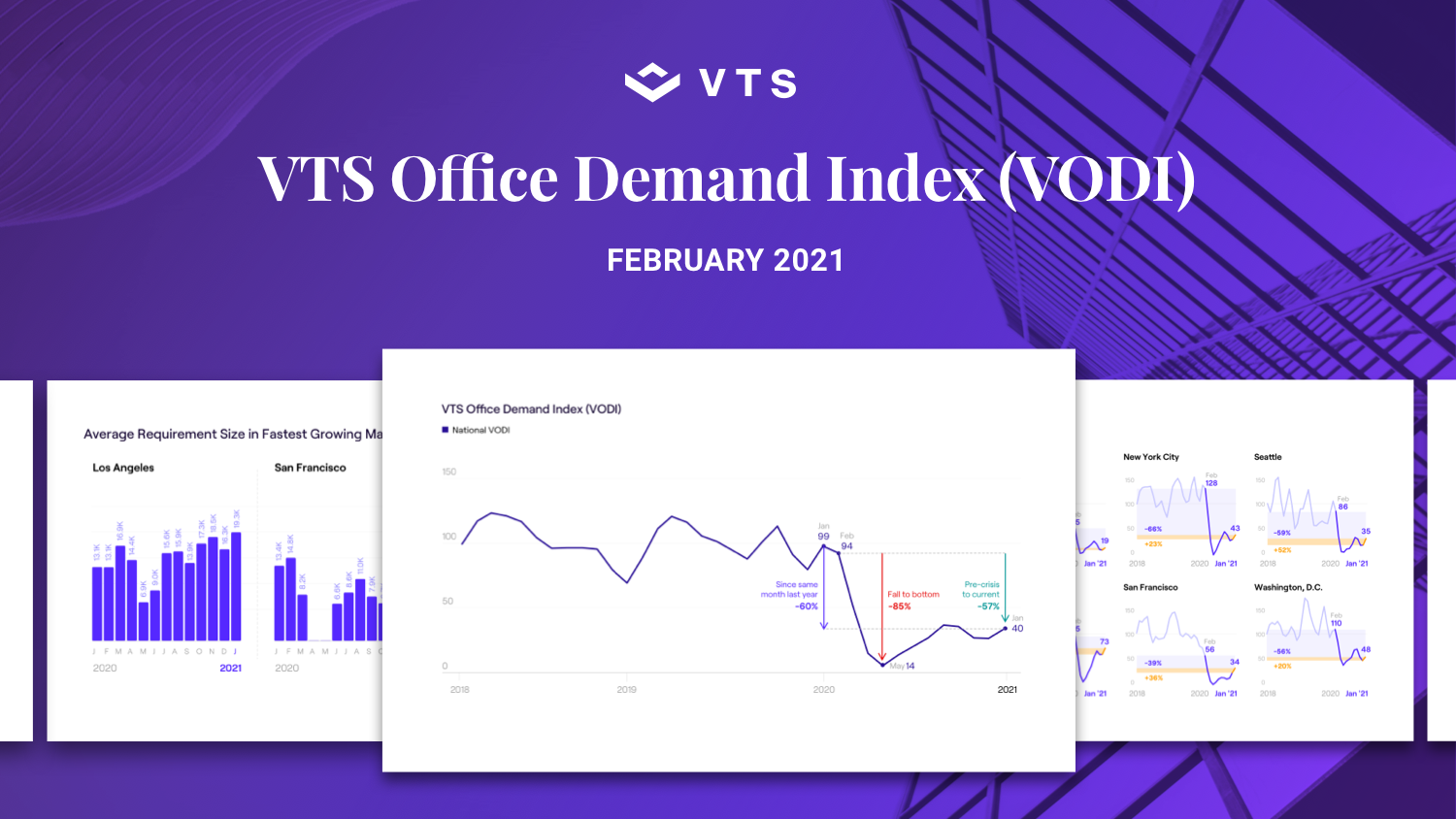 VTS Office Demand Index (VODI) February 2021 Report: Swings in Local COVID-19 Cases No Longer Impact Demand for Office Space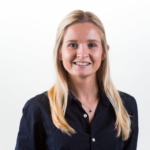 Sr. Manager, Content Marketing, VTS
Local COVID-19 caseloads, once the primary driver of relative demand trends in local markets, no longer carry the same influence. While a market hit harder by COVID-19 often led to a more dramatic fall to the bottom in the early spring of 2020, markets with some of the highest increases in COVID-19 cases over the past three months saw demand pick up the most. Instead, demand in local markets is now more closely tied to local near- and long-term dynamics including office-using job growth, expected vaccine distribution, the anticipated return of urban amenities, and the potential for long-lasting public and in-office safety measures.
Nationally, new demand for office space in core markets increased by 21%, or seven index points, from December 2020 to January 2021, according to the VTS Office Demand Index (VODI) February 2021 report. While demand often sees a seasonal uptick from December to January, the VODI's rise in January 2021 still represents a smaller burst in tours and toured space than in pre-crisis times. By comparison, the VODI in January 2020 was 99, representing a year-over-year decrease in demand of 59.6%. A VODI of 100 represents an office leasing market with demand activity levels on par with January 2018 — a relatively stable time in office leasing.
What is the VTS Office Demand Index (VODI)?
The VODI is the earliest available indicator of forthcoming office leases and tenant sentiment, locally and nationally, and represents up to 99% of new demand for office space in seven major markets, including New York, Washington, D.C., Los Angeles, Chicago, Boston, Seattle, and San Francisco. The VODI tracks tenant tours, both in-person and virtually, of office properties across the nation, and is the only commercial real estate index to track tenant demand.
Key takeaways from the VTS Office Demand Index (VODI) February 2021 report
Demand for office space fell by 85% in the three months following the start of the pandemic and has since regained 1/3 of the demand lost. As of January, the VODI is still down 57% from pre-pandemic levels.
After experiencing the lowest bottom of all markets with almost no office tenant demand in 2020, San Francisco has experienced the strongest growth over the last quarter, recovering 58% of the demand lost in the early pandemic days.
NYC office demand is still down 66% from pre-crisis levels, but 4 out of every 5 tenants in the market toured Trophy or Class A office space in January.
Office demand in Boston and Chicago continues to struggle, only gaining 1 and 4 index points, respectively, over January.
"It was no surprise to see demand rise overall in January, as that happens every year, but looking at market-by-market trends shows us that employers are changing their focus," said VTS CEO, Nick Romito. "Given the ups and downs of COVID-19 cases are having less impact on office demand, many employers are now making long-term decisions rooted in the mental and physical health of their workforce, office culture goals, and the local economy and leasing climate. All that said, we are still quite far from a full recovery."
Download the full VTS Office Demand Index February 2021 report for in-depth insights with detailed methodology.