VTS Wins Crain's Best Places to Work in New York City Award!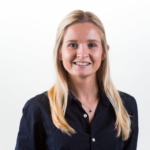 Content Marketing Manager, VTS
The team at VTS is incredibly proud to announce that VTS was recently named to the Crain's New York Business' 2018 Best Places to Work in New York City list! The prestigious list is compiled from a combination of employee and employer survey responses.
Our CEO and Co-Founder, Nick Romito, said the following about our win:
"We are honored to have been recognized as one of the best places to work in New York City. VTS is a company filled with talented, hardworking people who are passionate about their craft, and who are always innovating and challenging each other every day to accomplish our fundamental vision of becoming the modern operating system for commercial real estate. This undertaking is only possible if we have a diverse team of talented individuals who bring many different skills and points of view to the table, and to that end, we have made significant investments to ensure VTS is recruiting the best people, and providing them with a workplace and culture they love coming to every single day to do their best work.
To make sure we're providing exactly that kind of workplace and taking care of our employees, VTS has rolled out a number of employee-wellness initiatives, including:
VTS Gives Back, which gives employees an opportunity to participate in company-led programming to improve the local community.
The Diversity Forum, an employee-led group that meets on a monthly basis to discuss issues.
Competitive benefits, including a generous paid parental leave policy.
A thoughtful return to work policy for caregivers returning from parental leave.
An on-site coach focusing on helping employees through challenges related to their career, professional relationships and overall wellbeing.
A stipend for up to $1,500 per year to spend on continued education.
Catered lunch once a week.
Flexible work schedules and work from home policies.
Unlimited paid time off.
A variety of optional clubs and teams.
Interested in working at VTS? We'd love to hear from you! Check out our open positions now to see if there's an opportunity that would be a fit for you.