WATCH: Maximize Your Leasing With Data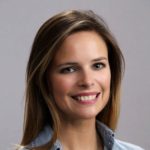 Director, Content and Communications, VTS
With the start of a new year, planning is top of mind. The commercial real estate industry is shifting from a property-focused model to a tenant-centric one and today's landlords and brokers know they must adopt new strategies to better attract, convert and retain their most valuable asset — tenants.
Whether you're a landlord or broker already utilizing data to inform your leasing process and would like to optimize your tactics, or you are considering adopting a data-driven leasing strategy in 2018, the time to take action is now.
In this 17-minute on-demand webinar, VTS Co-Founder and Chief Product Officer, Brandon Weber and Product Strategist, Mike Cochran, reveal the critical data points landlords and brokers need to optimize leasing performance. They also offer practical examples of how you can leverage these data points to better position your assets, identify pipeline bottlenecks and retain high-quality tenants – ultimately driving long term value for your portfolio.
You'll learn the key metrics that can help your company answer the following questions:
Where are our leads coming from?
Does our available space fit the market demand?
How much tour activity are we seeing?
Where are the bottlenecks in our leasing pipeline?
Are we losing deals unnecessarily and why?
How well are we retaining tenants?