Is Marijuana Really Changing Colorado's Real Estate?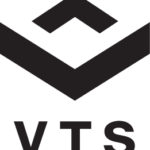 With a few years of legalization now under Denver's belt, the haze of smoke is lifting on pot's long-term effects on industrial space. Marijuana accounted for one-third of total net absorption in industrial space from 2009 to 2014 in Denver, according to CBRE's first-ever look at pot's impact on Denver CRE.
But the market is starting to level off. Since mid-2015, the Mile High City's pot-driven real estate market has entered into consolidation mode, said Paul Kluck, first vice president of CBRE Industrial Services in Denver.
That means those "speed to market" days of late 2013 to early 2014 are long gone. "At the speed to market, everyone jumps in—regardless of skill and ability. After a while the lesser-skilled operators get weeded out," he said.
Like any pioneer industry, it's survival of the fittest—and the stronger operators now dominate the Denver market.
Slim pickings
Viable industrial space options are limited, with many landlords refusing to lease to marijuana grow facilities, says Kluck. Big publicly traded institutions can't, as owners with debt on property are restricted by loan covenants. That cuts out a whopping 80% of the inventory across the US.
And of the 20% left up for grabs, "many owners have a philosophical aversion to leasing [to growers] or don't want to take the risk," he says. Grows typically land in Class B and C warehouses, and in the past five years, vacancy in that older product has shrunk from 7.9% to 2%, notes the report.
But those aging warehouses—some 40 to 60 years old—require heavy electrical and HVAC components for grows. Public utility is hesitant to upgrade power at the request of tenants, so Kluck sees landlords improve vacant warehouses before leasing to grows.
To lease or to buy
While there are buyers in the grow community, leasing is more affordable, and therefore the more popular, option. About seven out of 10 grow clients look to lease over buy, says Jason Thomas, CEO and founder at Avalon Realty Advisors in Denver.
Thomas jumped into the weed brokerage business in Colorado in 2009, swiftly scooping up the pioneer grow operations as clients and emerging as the "preeminent leader in marijuana real estate," he claims.
But with that title has come hard work; these aren't your standard lease deals, he says. "These are the toughest deals I've ever worked on because there are so many moving parts," says Thomas, who's been a commercial broker for two decades. "A lot want to get into the industry but have no idea what it means, whether it's meeting initial requirements or finding property."
Out of 10 calls he gets from market entrants each week, only one to two groups have real potential.
The barriers to entry are high because the capital needed upfront is "substantial," he says. In a typical grow facility sized at 10,000 square feet, the tenant can expect to drop $1.5 million in the first nine months between TI work, licensing, prepaid rent and the security deposit.
Another obstacle is the IRS Tax Code 280E, passed in the early 1980s to fight cartels in Central and South America. It wipes out standard business deductions for criminal enterprises in the US, which means a business' effective tax rate can be more than double the norm, at 70%.
"So if you have a business generating $1 million, you're paying $500,000 to $700,000 in taxes right out of the gate. That's obscene," he said.
And industrial rental rates are 2.5 to three times that of regular businesses, in the upwards of "high teens" per square foot, he says. Costs to get a grower's license have skyrocketed since 2012, from $10,000 to $350,000.
High impacts on the economy
Marijuana occupies just 2.6% of all warehouse space in Denver, according to the report, but its impact on the overall economy has been huge. The city was just named the No. 1 place to live by US News & World Report.
Restrictions on where new commercial cultivation can go has had a ripple effect on underdeveloped areas in Denver.
Since grows aren't allowed within 1,000 feet of residential areas, grows have dumped millions of dollars into warehouses in heavy industrial areas. And those neighborhoods have been cleaned up as a result, says Marijuana Industry Group exec director Michael Elliott.
Where to plant next
The Denver City Council recently put a cap on new grows, so the focus is shifting to the next wave of markets that will legalize weed.  
The topic is on the ballot in a handful of states, but he's surveying potential restrictions and local political climates to figure out the next best hot spots. Oregon is more enticing than Pennsylvania, for example, because there are no caps on licenses (Pennsylvania plans to issue just 50 cultivation licenses). If legalization occurs in California, it is expected to be the largest market based on population and anticipated sales volume, says Thomas.