West Elm Shows Retailers New Way to Reach Customers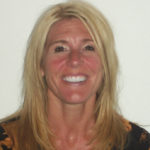 Ever stay in a hotel and wonder where you can buy the chic table lamp or cozy sofa? Well, if you stay at West Elm's new hotels, everything in the room will be available to purchase online.
You heard it right: Trendy home furnishings retailer West Elm,  a brand of  William-Sonoma that's been around since 2002, announced plans to launch a chain of branded boutique hotels. The Brooklyn, N.Y.-based retailer is partnering with hospitality management company DDK, with the first hotels scheduled to open in late 2018 in Detroit; Minneapolis; Indianapolis; Savannah, Ga.; and Charlotte, N.C.
West Elm will market, design, and furnish the hotels with its contemporary line of beds, linens, tables, lamps, chairs, and other furnishings. That gives potential customers the chance to "test drive" the décor before buying.  
A New Strategy To Expand the West Elm Brand
Although it may seem like an unusual strategy for a retailer to jump into the hotel arena, West Elm President Jim Brett told the Wall Street Journal that he sees it as a way to expand the West Elm brand without just opening more stores.
"...many retail brands have put the nail in their coffins is by opening too many stores," he said. This has been especially true for high-end brands, who risk diluting their exclusive reputation if they have too many locations. West Elm operates about 100 stores to date. By expanding into the hotel business, West Elm can continue to grow without overextending its primary retail business.
Hotels Will Be Unique To Each City
West Elm says each hotel will feature locally designed items, including artwork by neighborhood artists to reflect the city's culture and style.
"There is a growing desire among modern travelers to immerse themselves in the place they are visiting. They want a boutique experience and expect great, reliable service that caters to their needs," said David Bowd, co-founder of DDK, in a press release.
Experts Weigh In
Kevin Mullaney, CEO at New York City-based retail and consumer consulting firm Grayson Co., told VTS it's a smart move.
"People are looking for ways to reach the customer," he said. "The new point of sale is not the catalog. It's not the store. It's the customer… So you take West Elm. They can start to reach people in hotels. I think it's a very, very good idea, because they're going to get in front of and have people exposed to their product that they couldn't necessarily reach."
"I think it's clever," added Ronn Thomas, senior director of hospitality at Bloomington, Minn.-based Cushman Wakefield/NorthMarq. "They'll have 'showrooms' all over the place now… If they partner with the right group and are in a good location, there's no reason they won't be successful."
In other words, it's a retail store that isn't a retail store.
Any Downsides?
Dave Brennan points out some possible concerns. He's a professor of marketing and co-director of the Retail Institute at the University of St. Thomas in St. Paul, Minn.
"This is not the first time this model has been used," he said. "Most car manufacturers sell their cars to rental companies at steep discounts hoping that renters will like the cars and consider purchasing one in the future."
However, Brennan said the "relationship between 'renting' and buying is weak. Second, hotels are capital-intensive," he said. "Third, the target market for boutique hotels is upscale. These people are less likely to be influenced by having the West Elm hotel experience and make a purchase.  Fourth, they have no experience in developing and running a hotel."
That last point is where DDK comes in. Mullaney said a lot of the success will depend on West Elm's partnership with the seasoned hospitality firm.
"They look like they set this up to work, so it will rely on how good is the group that's managing the property for them," Mullaney said. "They have an experienced hotel group, and they're going to have to deliver because they have been entrusted with [West Elm's] brand."
Having hotel experts is essential since if a customer has a bad experience, they can associate it with the brand.
"[And] you're not going to stay there just because it's West Elm if the air-conditioning is noisy or the service is lousy or the rates are too high," Mullaney added.
Will It Become a Trend?
Other retailers are testing the waters in the hotel industry. For example, Restoration Hardware recently announced plans to open a boutique hotel in New York City.
Fashion designer Tommy Hilfiger (who has more than 1,400 stores worldwide) purchased a hotel in Miami's South Beach with plans to convert it to a luxury boutique hotel. Hilfiger plans to expand that concept into a chain of hotels.       
Ikea partnered with Marriott to open the funky, affordable Moxy Hotels. Despite the partnership, however, the hotels aren't designed or furnished by Ikea, reported the Wall Street Journal. Instead, in a unique twist, Ikea devised a plan to have rooms prefabricated offsite and then assembled -- just like Ikea's furniture is -- to keep construction costs down.
And upscale Equinox Fitness Clubs launched a hotel brand for health-conscious travelers.