What Commercial Real Estate Professionals Need to Know About Data Centers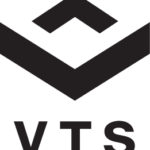 The data center industry is expected to double in size over the next five years, thanks to demand for cloud technology, according to a new report from Jones Lang LaSalle.
But as cloud adoption keeps the sector buzzing, companies need to stay on top of trends when it comes to their data center and usage blueprints. While data center providers and their customers have worked out several kinks in the last decade, both have to keep getting smarter when it comes to location and resource planning.
A Demand for Cloud Technology
The demand for cloud-enabled technologies has exploded in the past several years. In fact, cloud spending should pass the $204 billion mark this year, with 71% of enterprises embracing hybrid cloud services in some way, shape or form.
To manage this demand, cloud service providers are gobbling up space wherever they can find it — real or under construction. As it turns out, cloud service providers account for 75+ megawatts (MW) of pre-leasing in projects under construction or recently delivered, adds CBRE. Big data and e-commerce are also driving demand for data center capacity, as is digital entertainment, with consumers demanding more content from ESPN, CNN and the like.
Data Center Real Estate is Changing
Here are three big trends driving the data center market at the moment:
As old leases expire, new lease types are taking shape.

Now is a key time from a real estate perspective, as the first wave of multi-tenant data center buildings are starting to see their 10-year leases expire. Those traditional terms are becoming less common. These days, most tenants prefer a shorter, more flexible lease of five to seven years. And according to CBRE, we're also seeing sale leasebacks, in-house to off-site migration, and a hybrid of owned and leased solutions like cloud.
New markets are coming online.

Data sovereignty laws are redrawing the global data center location map, and as a result, new markets are popping up and growing in North America and overseas to help users stay compliant with regulations. Users are also spreading out geographically, bringing their data closer for better reliability and speed.
Climate change is a game changer.

One factor affecting data center legislation and tech is one you might not consider, says JLL: climate change. Those environmental realities have sparked the need for more effective energy efficiency solutions, like refrigerant-based cooling systems and

data center microgrids

.
What Markets Are Hottest
Across the U.S., year-to-date absorption was strongest in Northern Virginia and Chicago, where existing vacancy rates stand below 5%, according to CBRE.
Northern Virginia continues to lead the pack as the most active data center market in the U.S., helping keep social media and cloud providers like Microsoft, Google, and LinkedIn up and running. Oracle also recently inked a big deal for 55 MW of capacity in the area. The Ashburn and Dulles corridor areas are some of the most richly-connected network locations in the world, and new subsea fiber cables will link the market to Europe, Africa, and South America are only upping the appeal for Northern Virginia, adds JLL.
Chicago also continues to ramp up its supply, with providers duking it out for big cloud tenants. Data center REITs are developing projects there, but deliveries are a few years out.
Across the rest of the U.S., the supply pipeline is robust. There are currently 189 MW under construction in CBRE's core markets alone as of the second quarter, with pre-leasing levels typically hovering at or above 50%.
That's because data center providers are taking a "just-in-time" delivery approach to adding new capacity, which is landlord-friendly from a supply and demand standpoint.
How To Pick Your Next Data Center
Despite the heightened demand for data exchange, storage and security, every company needs its own solution when it comes to data center real estate options. What works for others may not work for you.
Non-tech companies are flocking to third-party data centers. But for companies with big storage and application needs, plus a strong desire to control their facility and data, enterprise data centers are a good pick. Web-based companies, financial services, healthcare, insurance, government and telecom entities are all part of this pack.
Keep in mind that enterprise data centers require lots of capital investment to build, own, and operate. A typical 5 MW enterprise project in the U.S. costs $270.1 million over a 10-year period, says CBRE, with potential savings of up to $140.9 million for site-selection savvy users. IT hardware and facility construction costs rack up the biggest bills on enterprise projects.
That's why low cost data center markets, like Atlanta, Charlotte, N.C., Salt Lake City, and Tulsa are gaining popularity, adds CBRE.
It's not all about the Benjamins when choosing the best data center, however. Non-financial factors to keep in mind include proximity to a company's headquarters or other data centers, fiber density and environmental risk-factors.