What Impact Will the UK General Election Have on Real Estate?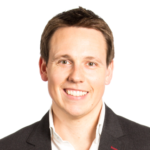 EMEA Regional Director of Sales, VTS
Historically, people assume that in the build up to general elections there is a slowdown in activity in the real estate market. All markets hate uncertainty and there is nothing more uncertain than an election, as recent political events around the globe over the last 12 months have proven.

However, for starters the election being held in the UK next week is isn't a typical general election. The snap election called by Theresa May in April means that the UK electorate and business community have only had a matter of weeks to get used to the idea of an election, whereas normally the market has a good few months to ponder the potential repercussions.
Forgone conclusion?
Additionally the outcome of this election when announced – more than any other general election in recent memory – was set to be a foregone conclusion. It wasn't a question of 'if' the Conservative party was going to win; it was how many seats will the party win by? Recent events and political turmoil on both sides have seen the Conservative lead continue to shrink and this new level of uncertainty in the outcome is causing some nervousness in the business community. The pollsters have rightly taken a pounding for recent bad election calls, but surely, they can't get this one wrong? Many were confidently forecasting the prime minister will significantly improve her current majority and this certainty had a positive impact on the business community.
When Theresa May called the election the property industry widely welcomed the announcement.
"Calling a snap election is the right thing to do," says Mark Quinn, managing director of developer Quinn Estates. "While no one in business wants uncertainty, everything has changed since the last election in 2015. We're leaving the EU and that will mean we need a strong government with a big majority to make sure we get the right things delivered – from new roads and energy plants to delivering the thousands of new homes this country needs."
An economist's view
It's a view shared by Walter Boettcher, chief economist, Colliers International. "With the calling of a snap general election, a new date has been entered into the European calendar of uncertainty," says Boettcher. "However, the long-term benefits of a clear governmental mandate to investors and occupiers will far outweigh the short-term hiatus in decision making that is likely to follow this announcement. Solid deals, already in progress, are likely to progress. New deals may slow between now and the election. Will the government receive the mandate that it plans? Given recent events, all bets are off."
What impact will there be on real estate?
So what about that theory that elections have an adverse impact on real estate deals? According to a recent report published by CBRE called 'General Election 2017: Uncertainty Unscrambled,' there is little empirical evidence to support this theory. The report concludes "there is little, if any, evidence of UK general elections impacting on investment, occupier and developer confidence in the period immediately beforehand". It adds "we have found that property markets are, in fact, pretty resilient when faced with an election, with very little change to overall behavior".
So even if market data does show a slowdown in deal activity during in Q2 of 2017, it is more likely that this is due to wider economic issues coming into play, not the election.