What is the Single Most Important Job of a Tenant Rep Broker?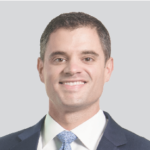 First Vice President, CBRE
As competition in commercial real estate mounts, a myriad of articles, social media channels, and books are being published that promise to offer competitive insights on a better service delivery model.
Although most of the articles and recommendations are helpful, they tend to be a combination of information that has already been broadcast. Said otherwise, it's the lowest common denominator of information. Through all the noise, it can be easy to lose sight of the single most important purpose of your job as a CRE advisor.
In that vein, let's take the inverse approach and focus on the highest uncommon numerator instead. That highest uncommon numerator, stated simply and succinctly, is alignment. Sounds simple, but it is more uncommon than not to overlook this notion, and it is the single most important component to achieving success, as defined by the client.
What does alignment mean?
It is critical that a company's corporate real estate strategy aligns with its corporate goals and objectives. Alignment ensures continuity between the goals of the C-Suite and the strategy and execution at the corporate real estate level. This sets the tone for all of the planning, market analyses, and negotiations that follow.
It is easy to be distracted by the aesthetic components of a building or the surrounding amenity base. These elements are important considerations, no doubt. However, these attractive and somewhat superficial elements might be in conflict with the corporate culture or financial objectives of the company. It is incumbent upon the CRE advisor to develop a strategy that aligns with the goals of any given client and use that strategy as a guide to filter out the disparate pieces of information that inevitably trespass on the decision-making process.
How do you achieve and maintain alignment?
The workforce of today is changing and Millennials are becoming an increasingly larger and more influential subset of corporate America. While it's a challenge to align with a moving target, it is necessary to stay ahead of the curve when it comes to the evolving workforce.
Real estate is one of the most central components of facilitating collaboration and improving employee satisfaction and wellness. These items are subjective and views differ between particular generations, which means they are changing and will always be in a state of flux. It is important to develop and implement a strategy that aligns the company's real estate with the needs and preferences of its evolving workforce. Taking proactive measures and conducting ongoing assessments will enable a company to align its real estate with its workforce in a fluid and effective fashion.
Why is it so important?
Alignment is a defining ingredient in the relationship between the company and its advisors. As outlined above, alignment also ties all decisions to the overarching corporate goals and objects, and it influences a company's relevancy to its current and future employee base.
It is incumbent upon a CRE advisor to understand more than just the facilities needs of a client at any given time. An understanding of the client's growth objectives, hiring strategy, M&A activities, and financial needs will help to align the resources of the CRE advisor with the requirements of the client. Moreover, it is critical that the communication between the CRE advisor and client is in alignment with the cadence and medium most appropriate and familiar to the client. The client should become a natural extension of the CRE advisor's team. Information should be shared as new developments take place, and that information should be accessible 24/7. Many innovative and efficient tools exist to allow for this type of client interaction.
Without alignment, you just fall below the line into the sea of denominators, while those above the surface continue their ascent to greatness.