Which CRE Markets Are Being Hardest Hit by Low Oil Prices?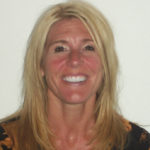 This is a the first part of a series that explores the impact of falling oil prices on commercial real estate markets and sectors around North America. Part two will be released later this week. 
Have you been to the gas pump lately or purchased an airline ticket? It's no secret that oil prices have plummeted. The price of crude oil dropped below $30 a barrel in January for the first time in 12 years, Bloomberg reports.
Crude oil prices are anticipated to stay low in 2016, as supply continues outpacing demand and more crude oil is put into storage. The EIA also said it expects monthly retail prices to hit a seven-year low of $1.90 a gallon in February before rising in the spring. 
While plunging oil prices are welcome news for consumers at the gas pump, what do they mean for the commercial real estate industry? Well, it depends on the property type and region of the country.
Who's feeling the pain?
For top US energy-dependent markets like parts of Texas, Oklahoma, Colorado, and North Dakota, it's no surprise that continuing low oil prices could spur more vacancies and decrease property incomes.
But what is surprising is that these "energy markets" have not been hit as hard as first projected. CBRE reported that after a year of "sliding and volatile oil prices, the commercial real estate fallout in energy markets is mixed" across North America and property sectors and, in some cases, has been less negative than expected.
But these markets aren't out of the woods just yet. The report warns that continued price volatility and uncertainty could hinder market performance moving forward. 
"Cities like Houston and Oklahoma City have held up surprisingly well over the last year, but it seems like there's going to be another wave of layoffs," Robert Bach, Director of Research – Americas at Newmark Grubb Knight Frank, told VTS in an interview. "I was in Oklahoma City last week, and the highest-profile energy company there — Devon Energy — just built a beautiful showpiece, 55-story headquarters and it's planning layoffs."
Adverse Impacts
The retail and hotel sectors in energy-dependent markets have shown strength, according to the CBRE report, while adverse impacts in the office sector are being felt but have been limited to a handful of key submarkets, particularly Houston and Calgary.
Dallas/Fort Worth, Denver, and Pittsburgh, which boast more "diverse economic drivers to replace lost demand from oil and gas tenants," have fared better, CBRE reported.  
"The office market is the most exposed simply because of the fact that here in Houston you had energy companies making long-term lease agreements in 2010, 2011, 2012 based on their oil price projections and the surge in domestic drilling due to the renaissance that we saw with the fracking industry," Robert C. Kramp, Director of Research and Analysis for CBRE told VTS. "They were making 10-, 15-year bets on that… to take space for future growth." But there has been fallout across the board. Sublease office space in the five key energy markets — Dallas, Denver, Houston, Pittsburgh and Calgary — increased more than 5 million square feet in the past year.
The worst market movements are occurring in North Dakota. "Williston, N.D., is the epicenter of the oil boom and now the oil bust," Bach said. "Somebody just built a beautiful, 40,000-square-foot, Class A office building there and they can't find anybody to lease it. Those parts of the country definitely have issues."
On the residential side, developers planned to build thousands of permanent apartments in Williston to house oil workers, but the town's population dropped 6 percent in the past year and it's become overbuilt.