Which Types of Retailers Are Opening New Stores?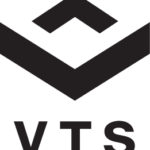 Beauty retailer Ulta is making retail real estate landlords happy right now.
The company recently announced plans to open up to 1,700 stores across the country, up from the 928 it currently operates. Just earlier this year, Ulta executives said the chain would top out at 1,200 units, so the good news is even better than expected. Right now, Ulta stores average 10,000 square feet, but the company says it is willing to switch it up and try out locations as small as 5,000 sf in order to enter urban centers.
It's not the only beauty chain making expansion plans. Cosmetics provider MAC is also expanding its presence worldwide.
This is in deep contrast to the many store-closing headlines we have seen so far this year. What's most disturbing for shopping center owners is that so many different types of retail stores are shutting down, from book shops to office suppliers.
But the good news is that while many retail sectors are shrinking their brick-and-mortar presence, others are expanding. There should be plenty of good candidates to fill these newly-vacant spaces, and not just in cosmetics.
Which Retail Sectors Are Expanding?
Coffee shops are one of the fastest-growing retail sectors, with consumption of espresso-based beverages nearly tripling since 2008. Starbucks, with 42.4% of market share in the industry, just keeps on growing, recently announcing  plans to open about 1,500 more shops around the country, as well as globally. Domestically, the company is now focusing on underserved urban areas to gain more customers, meaning the chain might start renting some of the smaller retail spaces landlords have a harder time filling. Independent coffee chains are also growing. San Francisco-based Blue Bottle, which has expanded to New York and Tokyo since opening in 2010, recently announced plans to open new locations in Boston.
Dollar stores aren't going out of fashion any time soon, either. For instance, Dollar General plans to open 1,000 more locations through 2020, bringing the chain to a total of 15,000 stores in the United States. These outlets, which were once thought of as the death of a shopping center, are now highly coveted by property owners because of the traffic they bring and diversity of products that they offer. Meanwhile, the merger of Dollar Tree and the struggling Family Dollar will likely lead to good news for landlords, as the latter discount chain already looks to be improving.
On the grocery front, there is a lot of expansion coming from overseas. Aldi and Lidl, two discount supermarket chains both based in Europe, are making serious headway in the United States. This might hurt traditional grocery-store chains domestically, but plenty of those stores are closing anyway, due in large part to a growing tendency for customers to shop for different kinds of goods at several different stores. For example, the same customer who shops at Whole Foods for organic produce might turn around and buy products like canned foods at Target.
Meanwhile, apparel does not seem like it's in trouble either. Forever 21 seems like it'll never stop expanding, while H&M, Marshalls, and T.J. Maxx, also keep opening stores. These affordable, specialty apparel stores stand in contrast to more general department stores, where it seems fewer and fewer shoppers are going to take care of their clothing needs.
Brick-and-Mortar Not Going Anywhere
As much as e-commerce is blamed for a lack of in-store sales, it's pretty obvious that these outfits wouldn't be able to pay rent on all their locations if there wasn't a strong, in-store demand for their products.
It remains to be seen whether or not there will be parity between the number of stores closing and opening. What's certain is that lots of retailers are seeing enough sales to expand their brick-and-mortar presence.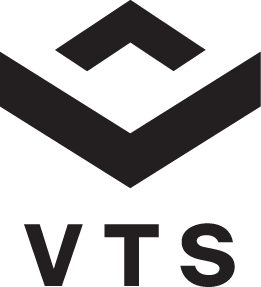 Ian Ritter is a veteran business journalist who has covered the retail and commercial real estate industries for more than a decade. He has held high-level editorial positions at GlobeSt.com and was formerly an editor at the International Council of Shopping Centers magazine SCT. He is a regular contributor to VTS' blog and is also online content manager for the engineering firm GRS Group's blog. Over his career, Ritter has written for several publications and holds a Master's degree in Journalism from Columbia University.