Why Co-Tenancy is Paramount in Retail Real Estate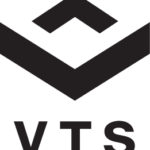 Synergy between tenants is key when it comes to creating a popular shopping center.
"In retail it's everything, really," says CBRE retail broker Chris Newkirk. Some tenants strategically congregate to feed off of the same foot traffic, while others' businesses could go down the drain if they sat next to a certain competitor. Newkirk gave VTS a snapshot of co-tenancy practices he was seeing work well.
Crafting a Cohesive Tenant Mix
In shopping centers, tenants want to create a "critical mass" of synergistic restaurants to draw more customers on site.
Newkirk is charged with filling Crown Center in Kansas City, a family destination center anchored by Legoland Discovery Center and Sea Life Aquarium. 
The center, located near the central business district, struggles with a nightlife component.  "That's why you need more restaurants. You want to be part of a restaurant destination and be where restaurants are," he says.
Panera Bread, an existing tenant, has historically helped convince boozy options to sign on the dotted line. That's because Panera has heavy foot traffic at the start of the day, which quells customers' concerns about parking later on. "Alcohol-type tenants can be next to Panera because there are no parking issues," Newkirk said.
Pleasing the Smaller Guys
Particular types of retail, like small boutiques, flock to the same flame. Soft goods and clothing-focused tenants especially like to congregate, as seen with Park Place's solid lineup of bridal and accessories shops. "They want to be where are a lot of people are walking around," he says.
While these boutique tenants like to coexist, some retailers - such as cell phone providers - like to be on their own. He represents AT&T and says they would never go in the same center as even a low-end carrier like Cricket. 
Same with grocers. Driving to buy an iPhone or an apple is a destination shopping experience; a customer intentionally goes out to just buy groceries or a cell phone. That's why they prefer to be the only option around. 
National Brands
Some tenants have a leasing requirement to sit next to other big-name retail. Bed Bath & Beyond needs at least 50,000 square feet of other national retailers in the same center. 
"They say, 'We need to be in a center that is part of a destination, where lots of people are coming in to shop,'" he says. He's seen Marshalls, Petco, and T.J. Maxx work well as neighbors.
Dunkin' Donuts likes to pair up with a dry cleaners because people drop off clothes and get their caffeine fix in the mornings. Games, electronics, and crafts also tend to roll together—especially when under the same discounted umbrella. 
The Appeal of Exclusivity
Exclusives are critical to restaurant and retail success, otherwise segment cannibalization can occur. Think of the cupcake craze, Newkirk added. 
Lease clauses grant existing tenants the right to ban competitors from moving in nearby. He's trying to do a deal with a bar in the same center as a Gordon Biersch, which has a strict restriction saying another tenant can't come in and sell more than six brands of beer on tap. 
"That really limits what we can do there," he says. 
It's easy to understand the concern about competitors. For example, Freddy's Frozen Custard & Steakburgers is rapidly expanding in Kansas City and he wouldn't sign a Five Guys deal next to them even if he could. "That isn't good for business, especially here in the Midwest where relationships are everything," Newkirk says.
When it comes to fashion, particularly with locals, keeping exclusivity in mind is always in style. When finding a new tenant at Park Place, Newkirk has to reject boutiques with competing brands to honor each existing store's unique wares (a newcomer boutique that also sells Prada would be a no-no).
"We need to be sensitive to that. Local boutiques are like artists. Some aren't business savvy and are wrapped up in their own business," he says.