Why Coworking is More Than Just an Office Space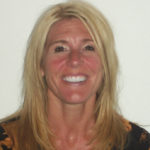 Today's technology allows people to work from just about anywhere — a home office, Starbucks, or even the comfort of your couch. However, what's often missing is the face-to-face interaction that a professional office provides. (Not to mention it's tough to conduct business in a noisy coffee shop).
The solution? Coworking, which is a popular trend among freelancers, entrepreneurs, and startups -- and now even large corporations.
What does coworking actually mean?
Coworking is a term forshared offices where people typically pay a monthly fee to work beside like-minded independents. A filmmaker might be sitting next to an entrepreneur or lawyer, and it becomes not only a place to work but interact and network with other creative people.
Some coworking spaces are informal, renting out desk space on a first-come, first-served basis. People bring their laptop and sit down at an available workspace. Others allocate desks or offices to "members." Probably the most well-known coworking space is WeWork, which recently topped a $17 billion valuation.
"It's exposure to other people's ideas, talents, and resources," said Coy Davidson, senior vice president at Colliers International in Houston. "Technology is great and it allows you to work from everywhere at all times, but there's something that's just not transmitted as effectively over the phone or even over FaceTime as a face-to-face environment."
The need is booming for these spaces as more Americans are working independently and looking for workspace options. According to MBO Partners, by 2020 an estimated 37.9 million people will be considered "independent" workers in the United States.
The coworking trend shows no real signs of abatement. More than 10,000 coworking spaces are projected to open worldwide by the end of 2016.
Not only for small users
Big companies are getting in on the action, too. Consulting firm KPMG rents some 75 desks at a WeWork space in Manhattan, and General Electric relocated 20 workers from its new energy business into a WeWork near Boston, BloombergBusiness reports.
The benefit is the same for the corporate behemoths and the lean start ups: it's a way for traditional companies to interact with young techies as well as manage real estate costs.
"From the corporate side, people's offices are occupied less and less every day," Davidson said. "They're working in different places and opting to work at home more often... Companies may say, 'We're paying $35 or $40 per-square-foot for this space and it's not necessarily effective. If employees are effective in another place, why not allocate that money there?"
Some coworking spaces are catering to larger companies by offering pay-as-you-go options with open floors that can be partitioned to accommodate the company.
More than a space
"When we tour with prospective members, they say, 'You got a great-looking space, fast Internet, nice furniture and I like the location," saidPhil Domenico, principal in charge at Chicago-based Assemble.
"But the most important question they ask is what does your networking calendar look like, because gone are the days when you go to networking functions where people are wearing nametags. It's in real time right now so you walk out of your office or see somebody walking by your office and you go get coffee. You're meeting someone who owns or works at a different company and that's happening all day every day."Assemble fosters these relationships by hosting "lunch-and-learns" and informal happy hours.
Davidson also said the referral opportunity is huge in coworking settings. "Working alongside someone, they get to know you," he said. "People refer you when they trust you."
Leveling the playing field to attract talent
When done right, coworking "provides companies with a much higher-quality and more engaging office experience relative to what they'd have in a traditional setting," said Jamie Hodari, Co-CEO and co-founder of New York City-based Industrious. Industrious offers one- to 15-person offices or can cater to bigger companies by offering entire wings.
"Our thought is until a company has about 150 to 200 in their office, they can't afford to have relaxation rooms, coffee lounges and sushi-making classes," he said. Offering these extras can help attract and retain talent that might otherwise go to big companies. Industrious and other coworking spaces can afford to offer those benefits and help attract talent.