Why Do E-Commerce Brands Expand Offline?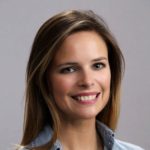 Director, Content and Communications, VTS
Retail landlords that have battled rising competition from e-commerce are finding an unlikely ally in e-tailers that are now knocking on their doors in search of brick-and-mortar storefronts.
There is no question that e-commerce has been a huge disruptive force in the retail industry with consumers that are now buying everything from shoes to groceries online. Although e-commerce retail sales still account for less than 10% of the overall retail market, sales have been soaring in recent years. U.S. retail e-commerce sales for the third quarter of 2016 alone topped $101.3 billion – a 15.7% annual increase, according to the Department of Commerce. That growth rate is far outpacing the 2.3% growth rate occurring in total retail sales.
But just as brick-and-mortar stores have discovered that it is critical to have an online presence to survive in today's retail environment, online retailers are finding that the same may be true of brick-and-mortar stores. E-tailers such as Bonobos, Birchbox, ModCloth, Mirabella and Warby Parker are just a few of the online firms that are expanding offline with physical stores.
E-commerce has launched a new generation of online retailers that have found it relatively easy, and less capital intensive, to set up a virtual storefront. But among that crowded online shopping arena, e-tailers are finding that it is increasingly difficult to get noticed, build a brand and grow a loyal customer base. The physical stores serve a variety of functions. They allow online retailers to directly interact with customers, and it also allows new and existing customers to touch and feel the merchandise, judge the quality and value and test a product to see if it works. Physical stores also offer convenience for merchandise shipping and returns.
Online apparel sellers in particular can find it tough to reach customers who still prefer a hands-on experience of trying on clothes before they buy. Not only are they opening physical stores, but they bringing the tech with them into that store experience. Offline stores often use kiosks, tablets or smartphone apps that can capture a digital record for customers on what sizes and styles of clothing he or she tried on, what fit and what didn't. They can buy an in-stock item in the store, or they can order from an expanded inventory from the website at the store or later when they get home.
The online men's clothing company Bonobos has introduced nearly a dozen "Guide Shops" in the U.S. that allow customers to make an appointment, try on clothes, place an order online and have their purchase delivered the next day. Fabletics is another example of a women's sportswear company that started out online and is now expanding offline with about 16 stores open and more on the way.
Even e-commerce giants such as Zappos and Amazon have dipped a toe in the water when it comes to opening physical stores. Amazon announced in September that it plans to open dozens of new pop-up stores in U.S. malls over the next year. As of August, the company had 16 pop-ups open in the U.S. and some reports have said that number could grow to as many as 100 by the end of 2017.