Why is Google Getting into the City-Making Business?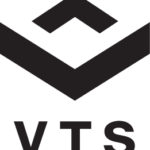 With its foot in just about every facet of modern-day civilization, it's no surprise that Google wants to get into the city-making business too.
Google's parent Alphabet has futuristic plans to plant infrastructure for driverless cars, data sensors, connected vehicles, and public WiFi and watch cities grow.
Alphabet's new "urban innovation" subsidiary Sidewalk Labs is charged with bringing the utopian concept to life. In true Google fashion, timelines, locales and details are mum, but there's plenty of speculation on what a City of Oz birthed by the search giant could look like.
The Man Behind the Curtain
Google's man behind the curtain is Sidewalk CEO Dan Doctoroff, a former CEO of Bloomberg LP and a former deputy mayor of New York City.
There's no doubt Doctoroff is a visionary, much like how Walt Disney conceived EPCOT as a petri dish for high-tech living in the mid-1960s. During his New York stint Doctoroff rezoned Manhattan's far West Side and helped transform Brooklyn into a new housing hub.
Also on Sidewalk Labs' star-studded dream team: Craig Nevill-Manning, the founder and former director of Google's New York City-based engineering team, was tapped as CTO to build prototypes and new products for cities.
At the moment, Sidewalk's big task is its $40-million "Smart Cities" competition with the Department of Transportation to speed up the adoption of driverless cars.
A Peek Into an Emerald City
In each smart city, Sidewalk will propose new districts of housing, office and retail doused with heavy technology, like self-driving cars, personalized billboards, renewable energy sources and hyperconnected educational and health systems. TechInsider asked Brooks Rainwater, the director of the City Solutions and Applied Research Center at the National League of Cities, to sketch a potential smart city blueprint.
According to Rainwater, speed limits, sidewalks and traffic lights could be obsolete because computer-enabled cars and bikes could talk to one another and avoid collisions and pedestrians. That means Dorothy could pedal, Toto in tow, with no fear of swerving on the yellow brick road.
Here's where a Google smart city could blow away current commercial real estate: Each building could incorporate facial and object recognition technology for tenants, he says. That means each building would be a stationary security guard that checks your ID.
As a huge investor in companies that produce technology for wind and solar power, naturally Google will likely make these cities rely 100% on renewable energy.
Where a Smart City Could Land
Google is likely to pick rural areas where infrastructure isn't yet up to speed, aka somewhere in the Midwest, though Google has reportedly been eyeing Detroit and Denver. Land ripe for redevelopment would be an ideal canvas.
Google already has a pseudo-prototype brewing at an 1,000-acre site near its Mountain View headquarters. That's where the tech tycoon is transforming three aging airship hangars into labs for developing robots, drones, and other edgy technology.
"It would be the perfect test area for their smart city," says David Buchholz. Senior Vice President of Colliers International in Silicon Valley.
What the Critics Say
Such an endeavor would cost an estimated tens of billions of dollars, and it's unclear what third-party investors would foot the bill. In addition, some say a city built from scratch, like Canberra, Australia, can feel inorganic and sterile.
Sidewalk's leader could be lacking the legislative power needed to get these cities built. During Doctoroff's stint in New York, grand plans of his (a stadium for NYC's 2012 bid for the Olympics and a congestion-pricing fee on drivers) never saw the light, as they were both axed by state legislature. Sidewalk reportedly wants autonomy from city regulations.
But during Doctoroff's announcement of the smart city endeavor, he posed a strong argument to sew these city seeds. Building a city from nothing could help rethink government, social policy and data-driven management, as well as test solutions to cybersecurity and privacy concerns. "If you could create a place, it'd be a laboratory to experiment with these problems," he said.