Why Retailers Are Embracing Kiosks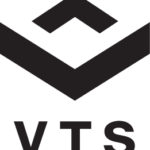 Kiosks — the the islands of retail among a sea of foot traffic — provide a symbiotic relationship between creative retailers and landlords. For that reason, the kiosk business is expanding. From now until 2021, it is expected to have a growth rate of 4.7 percent.
It seems counterintuitive. Why would you want another company selling its products in your store? The answer is simple: more traffic. Adding kiosks is a relatively low-effort way for retail stores to make new offerings, which attracts customers who previously might not have had a reason to come into the store.
What Kinds of Retailers are Embracing Kiosks?
Malls are the type of retailer most often associated with kiosks. Just look at New Jersey's Freehold Raceway Mall's kiosk for Amazon.com. It seems odd that a mall, which is theoretically perpetually getting killed by the largest online retailer in the world, would want to embrace the company within its doors. But it's actually a smart move. Amazon isn't going anywhere, so malls may as well find ways to work with the company that benefit both parties.
Mass-merchandise stores are also reaching out to other companies and inviting them to put kiosks inside their stores. In Indianapolis, for example, Walmart has a partnership with Anthem, through which the healthcare company services customers with various low-scale medical issues. It's a great way for the largest retailer in the world to garner even more traffic, pick up extra cash by renting space in its stores, and save money compared to opening, say, an in-store clinic that might require hiring employees and paying various regulatory fees.
Drug stores are getting in on the action too. In their case, Walgreens has drug-disposal kiosks in its units. This saves a trip that could take up the time of pharmacists, who are the most valuable employees that drugstores have, since most of them make more money from drug sales than from their front-end business.
Why Do Customers Love Kiosks So Much?
Customers love kiosks for the experiential aspect. These are primarily done for marketing purposes, to either draw one into a physical store, or have them buy something online, or through a catalog. This is not necessarily anything new, but companies have stepped up their games. The interactions that customers have with high-tech kiosks will likely make them want to go into a physical store and buy a product. One can watch celebrities marketing an item and have an almost virtual-reality experience that makes them want to go into a store and make a purchase. This really brings forth a synergy between technology and brick-and-mortar locations that is not normally thought of.
Kiosks are a physical entity that have the ability to increase foot traffic, which is inevitably what retail real estate landlords crave and can only make surrounding tenants more money from increased sales. It's another example of how technology, often seen as a threat to the retail business, can be a tool to get more customers inside stores.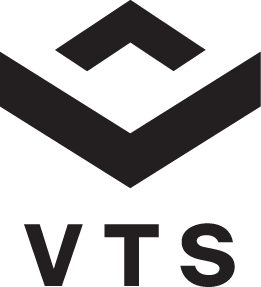 Ian Ritter is a veteran business journalist who has covered the retail and commercial real estate industries for more than a decade. He has held high-level editorial positions at GlobeSt.com and was formerly an editor at the International Council of Shopping Centers magazine SCT. He is a regular contributor to VTS' blog and is also online content manager for the engineering firm GRS Group's blog. Over his career, Ritter has written for several publications and holds a Master's degree in Journalism from Columbia University.