Why the Landlord-Tenant Relationship Needs to Evolve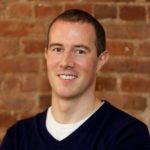 Tenant requirements have evolved dramatically over the past 10-15 years. This is being driven by an escalating war for talent, rapidly changing working habits (e.g., co-working, more collaboration spaces), and a shift in how work space is used. In response, leading landlords are rethinking their approach to tenant relationships to ensure they continue to attract best-in-class occupiers.

This subject was top of mind at Accelerate 2017 where Boston Properties' Senior Vice President of Leasing, David Provost, William Kaufman Organization and Sage Realty Corporation's CEO Jonathan Kaufman Iger, Brookfield's Global Head of Corporate Development, Kevin Danehy, and NorthWest Healthcare Properties' Regional General Manager, Dave Casimiro, came together in a panel discussion on how their companies have shifted their thinking regarding tenants.
How are tenant requirements changing?
The biggest determinant of success or failure for companies today is their people. According to David Provost, the biggest way companies can attract and retain that talent is by using the physical environment to influence behavior. "It's exciting because it has de-commoditized our product, space is more important than ever," he said. This also means that potential clients are requiring more from their spaces and landlords. Provost said that he now works more closely with HR and talent directors, rather than CFOs.
Brookfield recognizes that the way tenants occupy space is changing, in particular that they are looking for new ways to shrink their footprint and use space more efficiently, according to Kevin Danehy. "How often does a boardroom get used?" he asked the audience. Thanks to growing comfort with the concept of sharing (thanks to apps like Uber and AirBnB), short-term flexible workspace is becoming more acceptable than ever before to occupiers.
Danehy also pointed out that in recent years, the needs of employees have been driving the decision making — not the tenants themselves. Reflecting on his years as a tenant rep broker, he noted that when working with a client you always used to want to know where the CEO played golf or lived. Today, it's about understanding where the employees are going to be most productive.
"It's not just because of millennials," he said. New work habits are being adopted by "everyone not wearing a tie."
In response, landlords are adapting their approach
The relationship between landlords and tenants, and the role of the landlord within that relationship, has fundamentally changed over the past several decades.
"We are owners and managers to solely provide value to our tenancy, clients, and customers," explained Jonathan Kaufman Iger. The panel agreed that landlords have to adapt and shared examples of some specific changes they have had success with in their portfolios.
Sage Realty has shifted to a more hospitality-centric model, which is necessary for talent attraction and retention. Most of its clients are under 10,000 square feet, yet they're competing for employees against names like Goldman Sachs, Facebook, and Nike, which can provide any services and amenities they want.
"How could we, as owners and managers, provide that same level of service?" Kaufman Iger asked, explaining that his firm has carved out areas of space in their buildings to provide these services and amenities to all tenants. They are also developing an app to manage an employees' entire experience within a building – from ordering breakfast to be ready as you arrive work, to booking an amenity, to card-less building access.
Provost agreed that owners should focus on being client service providers, and explained that consistent communication with tenants is critical as their needs change and issues arise over the term of a lease. This is particularly important for retaining tenants. You can no longer just have the tenant sign a 10-year lease and say you'll see them in eight years; it's important to work with them to make sure that their needs are constantly being met.
NorthWest Healthcare Properties' tenants tend to be smaller physicians, who have much different needs than the typical office tenant. Casimiro said the company has brought on professionals who can get into those tenants' businesses and develop a personal relationship with the doctors to better understand their needs. The firm has also localized their management and portfolio teams so that they are physically working in the same building with the tenants they manage.
"If tenants are feeling issues or looking for amenities, our team is echoing that feeling as well," he said.
Over at Brookfield, Danahey and his team have focused on placemaking, establishing environments near urban hubs where people can live, work and play. By incorporating food halls, community exercise facilities and wellness programming, all supported with a technology backbone, tenants can now stay in the office longer or leave work to give their children lunch, for instance. And when they're in the office, they're more energized. Brookfield has also moved towards providing shared amenities, such as conference rooms, that tenants can book as needed – improving flexibility and allowing tenants to shrink their footprint and fixed costs.
How can you tell if your programs are working?
In addition to seeing increasing ROI and tenant retention metrics, the panelists agreed that having consistent two-way communication with your tenants is key to making sure the programs you've put in place are having a positive impact.
In order to gain insight and feedback from tenants, NorthWest Healthcare employs a number of approaches, including tenant surveys, advisory committees and town halls. It also hosts an external advisory committee made up of professionals in the industry who aren't Northwest Healthcare tenants.
These strategies, for instance, showed NorthWest Healthcare Properties that it needed to revamp its tenant package. The company was taking tenants it already had in place for granted while it heavily focused on welcoming new tenants, Casimiro said. After the revamp, overall feedback became more positive and retention went up.
In addition to tenant surveys and in-person meetings with everyone from CEOs to office managers, Kaufman Iger and his team like to test the programs in their buildings themselves. "We take our laptops and go there and work. Do we enjoy this?" he explained. That in-person experience is a good indicator of changes the company needs to make, and allows them to interface more with their tenants.
Ultimately, space is no longer a commodity, but a critical driver in the success of companies. The role of the tenant-landlord relationship is adapting in response, with the most-forward thinking landlords now working with their tenants in partnership, to the benefit of both organizations.
Missed Accelerate 2017? Watch videos of every keynote and breakout session here.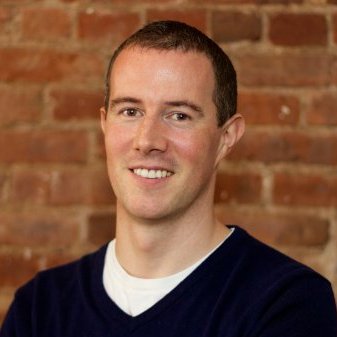 Patrick Kehoe is the Chief Operating Officer at VTS.