Why Your Office Building Needs a Bike Valet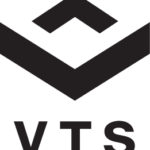 These days, office owners are taking a page out of the luxury apartment playbook and offering off-the-wall perks to attract tenants. To stand out from the rest of the pack, some office landlords are focusing on an ancient invention: the bicycle.
Last year, Boston Properties—a mega owner, manager and developer of Class A properties—was one of the first to debut an innovative bike valet program for tenants in five of its top Manhattan office towers. Participants cycle to work, drop their bike off with an attendant, and get a ticket to claim it at the end of the day. The attendant then puts the bike in a secure, on-site storage facility until the commuter picks it up.
Other office owners have made their buildings more amenable to bikers by installing wall-mounted bike racks and wider walkways. By making it easier for employees to bike to work, these initiatives encourage active lifestyles, cuts down on traffic congestion, and lowers carbon emissions.
The Ins and Outs of Boston Properties' Bike Valet Program
VTS checked in with Andrew Levin, one of the point people on Boston Properties' bike project.
The participating buildings are all within four blocks of one another, and include 399 Park Avenue (where the storage facility is), 599 Lexington Avenue, 601 Lexington Avenue, 510 Madison Avenue, and 540 Madison Avenue.
According to Levin, the program has been a huge hit with tenants so far, with some 30 to 40 bikes sitting in the storage space each day. One reason the program is so popular is that New York City ordinances dictate that tenants can't take their bikes into freight elevators after 5 PM, which is earlier than when many of these employees leave work. Boston's valet program operates until 9 PM to accommodate those long hours, explains Levin.
Levin says the program has been popular enough that the company plans to expand the program beyond Manhattan, across the bridge into Brooklyn. The borough is attracting several office tenants and has a huge bike culture. Boston's next bike storage facility is planned for the ground floor of the upcoming building at Dock 72 of the Brooklyn Navy Yard. Opening in fall 2017, the 675,000-square-foot building will be targeting tech startups, meaning it should have plenty of employees biking to work and taking advantage of the program.
Boston Properties also may roll out the bike valet program to its other main markets in Boston, San Francisco and D.C., but timelines are unclear.
"We are certainly letting other regions know what we are doing [in New York]," he says.
More Bike-focused Buildings
San Francisco is a classic biking town, where Twitter to Google employees can be seen whizzing to work from the Mission on their bikes. So it's not surprise that after scooping up 799 Market Street in 2012, Atlanta-based Jamestown Properties did a big redo that focused on biking.
Jamestown redesigned the lobby to accommodate two-wheel traffic, installing polished concrete floors and wider travel paths, and even put up a mural in the lobby commemorating iconic bicycle brands.
The side effects of the bike-focused renovation have been amazing. Two tech companies (Prism Skylabs and Akamai) signed for space, and just this past June, Jamestown unloaded the building for $141.5 million—a 48% profit in just four years.
Of course, those results can't all be all attributed to the bike component. But it certainly played a role in the building's ability to attract tech tenants
Tenants Love Bike Incentives
It's not hard to see why employees love an office that supports cycling. First, there's a financial incentive to bike to work. Not only does it save on gas, but several companies offer employees a $20-per-month tax-free bicycle commuter benefit.
Biking to work is also a great way to get exercise. Not only does that help commuters stay in shape, but it can also help employers lower healthcare costs.
Bike commuting is on the rise, especially among millennial workers. Catering to that trend will be another way for savvy owners to attract office tenants in the coming years.