Will Outdoor Offices Be the Next Big Trend?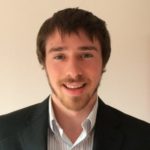 From the cubicle to open offices to coworking, offices are changing—and the outdoor office is one of the next frontiers.
Workforces, both in the US and globally, are in flux and today's new realities unveil opportunities for creative solutions. Outdoor offices are one piece of the puzzle, and from Silver Spring, Md., to Amsterdam they are already impacting local markets and giving people a place to get away from the office and enjoy a beautiful day outside — all while working.
The workforce is changing
As of last year 53 million Americans worked as freelancers, and that number isn't expected to decrease. Instead, companies are planning to hire more freelancers than full-time employees in the future because doing so will let them save upwards of 30% on payroll costs. This shift signals a dramatic change in the makeup of the workforce, which has historically been primarily full-time employees. As we've seen before, a shift in the workforce foreshadows a shift in office space.
New technology is enabling this trend by allowing companies to hire remote workers and by allowing current employees to spend more time working remotely. And remotely doesn't have to just mean from home—it could just as easily mean outside.
After all, there are a lot of draws to outdoor offices: fresh air all day, natural light and a change from the normal routine that could facilitate inspiration. Unsurprisingly, given these positives and the changing layout of the workforce, outdoor offices are becoming a reality around the world.
Outside works in Silver Spring
Peterson Companies unveiled OUTBOX, a partially enclosed outdoor office accommodating 20 people, in Silver Spring, Md., in early June in partnership with Downtown Silver Spring and Montgomery College. The space is open from 10 a.m. until 7 p.m. and provides people with chairs, tables, free Wi-Fi and charging stations—and it's enormously popular.
"We considered the many professionals, freelancers and artists in our dense urban district, both working from a traditional office and home—all looking for a way to get out of the confines of their cubicle or office, get some fresh air or inspiration, and have the conveniences of shops and dining at their fingertips," said Laurie Yankowski, regional marketing director for Peterson Companies. "There are times when there are no seats—it's being used that much," adds Dan Figueroa of Peterson Companies. For now, OUTBOX will be open to the public through October and Dan says Peterson Companies is brainstorming how to build upon the idea.
In the future, outdoor offices could find their niche amongst retail environments. That's one of the key ways OUTBOX benefits its environment—the free office draws more people into the area and those people are likely to stop by stores and restaurants during work breaks.
Dutch and California versions
One Dutch startup is bringing the trend a step further and across the Atlantic. Popices offers pop-up offices all around Amsterdam, turning parks, rooftops and even boats into offices. Wi-Fi enabled, these offices are available through September and allow companies to change things up by renting access for a day or two (or longer if they want) and individuals can secure space through a ticketing system. This model moves the coworking movement outside during the warmer months, taking over unused and wasted spaces and turning them into unique offices that offer a break from the normal.
But perhaps the boldest outdoor office to date is currently in the planning stage in Long Beach, California. The Outdoor Office project was awarded $300,000 through the Knight Cities Challenge and plans to transform a chunk of Harvey Milk Park into a permanent outdoor office complete with both Wi-Fi and charging stations, as well as shade cover and flexible seating arrangements.
"I can already imagine the activation and life The Outdoor Office will bring to Harvey Milk Park," said Councilwoman Lena Gonzalez. "I envision small groups gathering together and capturing ideas on an outdoor chalkboard, teens and adults alike charging devices in the shade, and workers tucked into comfy chairs responding to emails on their tablets."
While there isn't yet a norm or a standard outdoor office layout, nearly all concepts aim to provide a free community workspace that caters to a rapidly-expanding freelance base, along with any person looking to take their work out of the office and enjoy some sun and fresh air on a summer day.