You Need to Start Considering Your Building's Digital Twin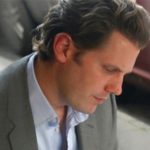 Founder, The Digital Marketing Bureau
We can no longer just think of the physical when designing and constructing new buildings. Today, when we build the physical, we must also build its Digital Twin.
A Digital Twin is the digital representation of a physical object; a living model that can drive business outcomes. In terms of property, the Twin starts as an invaluable marketing tool, and goes on to provide astute business insight as a legacy tool. Both elements of the Twin are equally important, and here's a brief overview of why.
Marketing
The Digital Twin has long been part of property's marketing process, but it hasn't really been executed in the extreme. The true potential is yet to have been brought to market. Granted, we have some excellent Virtual Reality tours, enabling people to walk through a property just as they would during a physical viewing, but the Digital Twin takes that concept to a entirely new level.
By creating the Digital Twin of, for example, an office currently under development, not only can one view the property before it's even built, as with a VR tour, but we can also alter and experiment with the property. The prospective buyer can tailor it to their tastes – paint colours, furniture choices, blinds vs curtains, open plan vs separate spaces. The freedom is endless.
It's a concept known as rehearsed ownership, people practice living in the property. From a marketing standpoint, if you can reach the stage of rehearsed ownership, you are one giant step closer to closing a deal. It's the Digital Twin that takes you there.
In order to make the Twin truly immersive, users will eventually be able to control their experience with completely natural conversational commands. Machine Learning, Artificial Intelligence, and Deep Learning will all contribute towards the Digital Twin's marketing capabilities.
Furthermore, because one is able to choose furniture, for example, from websites online and then place it into the Digital Twin, companies can then target their advertising towards helping the user achieve the virtual office they've designed in the Digital Twin. In many ways, you could think of the Digital Twin as a shopping basket.
I'm really fascinated by this concept of rehearsed ownership. Achieving that elevated state of optimism in a viewer is, at the moment, essentially impossible for a non-built property. But the Digital Twin has so much depth and ends up being so specifically tailored, that viewers are immersed to such a level that they begin to truly imagine a life within the property. From a developer's view, it doesn't get better than that, not to mention banks and investors.
See. Think. Do.
The second phase of the Digital Twin I want to talk about is its legacy power, which continues to offer benefits throughout the entire lifecycle of a property. This is especially apt as we move to a more smart building and smart city mindset where we have to think of legacy solutions to historic problems and sustainability becomes a core area of interest.
Let us imagine: we are building owners, the Twin has successfully marketed our properties and we are now at maximum occupancy across the board. This is where the Twin really comes into its own by providing insight, efficiency and security to aid the deliverance of maximum returns on a property portfolio.
The easiest way to understand the power of the Digital Twin's legacy capabilities is to break it down into three parts; see, think and do.
Phase 1: See
In the first stage of the process, the Digital Twin gathers data in order to give warnings and predictions. This data is gathered from operational history and comparative data shared by other Digital Twins.
In the context of property: Data that can be collected from a building includes energy usage, structural integrity, digital infrastructure, room usage, footfall, maintenance requirements, etc. A building's Digital Twin will also gather data being shared by other properties and their Digital Twins.
Phase 2: Think
In the second phase, the Digital Twin gives you options to pursue. In order to do that, it runs thousands of simulations with the historical and comparative data, as well as forecasts for revenue and cost. It then reasons against the options and suggestions that it generates, based upon risk and confidence, to give you a series of options.
The Twin will also justify its recommendations by showing its working out, the source of the data over predicted future usage and probability of success, etc.
In the context of property: the Digital Twin is able to make accurate predictions based on historical and comparative data. For example, it will know whether a specific room is particularly energy inefficient and offer you recommendations on how to address the issue. Or, perhaps certain parts of a building are struggling to find a strong WiFi connection, the twin can tell you why, and then offer appropriate solutions. It also analyses data from all of the other buildings and uses it as a reference point to aid decision making and learning.
Phase 3: Do
Some of the options that a Digital Twin suggests will need to be required manually, but there are others that the twin can automatically complete if you ask it to.
In the context of property: If a room is wasting energy, the Digital Twin could automatically ensure that lights behave efficiently, or that heating/air conditioning variables are appropriately realigned. In terms of WiFi strength, the Twin can reset, readjust and realign broadband signal.
One building, one Twin
Digital Twins can now be automatically generated from little more than floor plans, meaning they are fast and affordable to create. The benefit of a Twin is wide ranging and eternal. Solutions are now entering market and developers are getting their first glimpse of the Twin's true potential. I'm excited to see developers begin adopting the technology, but there is still a fair amount of market education required to create awareness and really drive home the vitality of the technology available. I'm hopeful that we'll see a few early adopters, I'm in no doubt that rewards will be rapid in arrival and exponential in their growth.