Your Favorite Local Restaurant Might Actually Be a National Chain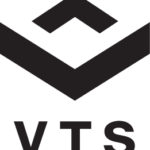 On pretty much every evening, people line up around the corner trying to enter the Grimaldi's Pizzeria flagship location near the Brooklyn Bridge.
One of the oldest-known and most popular pizza restaurants in New York City, it's considered a local establishment by residents. But, then it started expanding out. Another location opened years ago just across the Hudson River in Hoboken, N.J., and an outlet opened in the Phoenix area, which got a bit of publicity, as it is also a big high-end pizza town. But on a local level, Grimaldi's is considered by most New Yorkers as a one-restaurant destination.
However, people in New York would probably be surprised to find out that Grimaldi's is now a national chain, with several new locations franchised all the way from Alabama to Idaho.
This Isn't an Anomaly
There are plenty of restaurants that people consider unique to where they live and have no idea how much of a national, or regional, presence they might have.
Yellow Sub, an institution since 1979 when it opened in Lawrence, Kan., the home of the state's University of Kansas, was in many ways a student staple, and most people who have graduated from the state school probably thought of it as a one-location restaurant.
It ended up growing a lot larger than just an off-campus specialty sandwich shop. The name changed to Planet Sub, and now it has several franchised locations dotting the Midwest and Southwest.
People who have visited the waterfront in downtown Seattle, by Puget Sound, have undoubtedly seen, or been to, Ivar's, a restaurant known for its fabulous chowders and other seafood offerings. It might seem like a one-off location to an observer, but Ivar's now has several restaurants across Washington state, and continues to expand.
Believe it or not, Five Guys Burgers and Fries was even once a local burger joint in Arlington, Va., which expanded to five locations in the D.C. area by 2001 after originally opening in 1986. Many residents in that metro area have been surprised to find out that their "local" chain is now, basically, everywhere. Five Guys currently has more than 1,000 restaurants across the country and has become one of the hottest fast-casual chains in the nation.
Building National Chains With A Local Feel
What a lot of these companies, and several others in the country, have in common is that there isn't a cookie-cutter feel to any of them, and they almost seem like local establishments wherever they sprout up. That's important because recently, more and more customers want to feel like they are in a homegrown environment when they eat out, as opposed to some place they could find on any corner.
Restaurant companies have taken notice of this change in consumer behavior from years ago, when the comfort of sameness wherever one went was considered a priority. With the advent of experiential retail, that has turned around. Though fast-food establishments will likely always be in demand due to their convenience, there is an increasing draw toward places that "feel" local.
The irony, of course, is that while many of these firms might have their flagship locations still intact, they are far from "local" anymore.
But the beauty of franchising restaurants is that local, or regional, owners often have an on-the-ground mentality that can adapt to the particular desires that customers might have in their communities. This flexibility is to be commended in a changing restaurant/retail world that is currently adapting to several changes brought on by online shopping. And from a retail landlord's point of view, local restaurants opening more locations can only mean more potential tenants.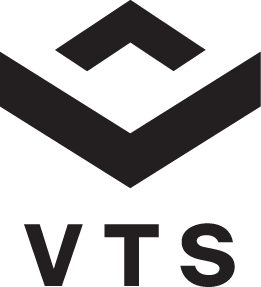 Ian Ritter is a veteran business journalist who has covered the retail and commercial real estate industries for more than a decade. He has held high-level editorial positions at GlobeSt.com and was formerly an editor at the International Council of Shopping Centers magazine SCT. He is a regular contributor to VTS' blog and is also online content manager for the engineering firm GRS Group's blog. Over his career, Ritter has written for several publications and holds a Master's degree in Journalism from Columbia University.