Zeller Realty Group COO on Embracing Change: Strategies to Implement Today
How do you align organizational goals with behavior change? With information created and shared at unparalleled rates, it can be difficult to keep teams moving forward together. Firms of all sizes are facing new challenges on alignment given rapidly evolving market trends and an abundance of new CRE technology solutions becoming available.

I sat down with Bob Six, Chief Operating Officer (COO) of Zeller Realty Group, to better understand the organization's approach to embracing change while growing their business. As COO, Bob has spearheaded a multitude of initiatives to drive Zeller's business forward through fostering a culture of innovation, collaboration and accountability.
For Zeller Realty Group, a multi-market real estate company based in Chicago with over 8 million square feet owned, the journey started nearly a decade ago, when the portfolio and team were less than half the size they are today and looking to grow. As a smaller firm, the mentality was to always be adept and "achieve greater success with less."
It takes a village
With an emphasis on automation and efficiency for the business, Bob emphasizes that "it takes a village" to successfully implement change. No matter where an initiative starts, it will end up impacting people or processes beyond the initiating party. As the COO, Bob empowers Zeller employees to spearhead initiatives and present solutions that drive the business forward.
Once a problem or project is identified, Bob delegates the responsibility to a committee of employees impacted by the possible future change; a task force for the new initiative. The result? Problems are solved collaboratively and stakeholders of every level have an opportunity to set goals and desired outcomes, capturing diverse perspectives and proactively addressing concerns or potential roadblocks.
Unblock your employees to unlock business potential.
Create connectivity
Connectivity within an organization is in constant flux given the speed and complexity of the way we do business. Connecting people, connecting systems, and connecting people with systems are part of what Bob thinks about daily. On the road to quicker, more efficient, and more seamless connectivity, it is an ever evolving conversation around the best way to achieve the desired level of execution with automation.
To facilitate connectivity within Zeller, Bob practices transparency throughout the business and forms a taskforce to track trends in technology that can enhance the organization's connectivity. Why have we always done it this way? What could we be missing? Have we solved the problem we originally set out to solve? He encourages the taskforce, and the individual stakeholders as well, to become thought leaders and champion the success of connectivity between people and systems.
Examine your teams, your systems and the interplay between them to ask yourself what it should look like. If you had to do it all again, how would you do things differently?
Don't be afraid when it doesn't work
"Even when technology does not work initially, that doesn't predict continued shortcomings. It simply means that the parties need to take the time to troubleshoot the problem." Solutions that fall short of expectations will happen. When they do, embrace them and understand their shortcomings. While this can seem like an obvious exercise, Bob takes it upon himself to understand the key indicators of a project's success, or failure, and shares the information with the appropriate taskforce.
For example, in evaluating the effectiveness of a new platform regarding business intelligence for portfolio management, the discussion focused on answering these questions: Does it serve its purpose? Are we getting better information? Does this get us closer to our goal of streamlining the process through automation? When it became clear that the chosen solution could not effectively deliver on Zeller's needs, the team decided to back up and select a different platform rather than invest further in the initial solution.
Keep an open mind
Change can start from anywhere in an organization. However, Bob advises that leadership must be open to change in order to move the needle. "You have to be open-minded. You cannot be afraid of change."
About Bob Six: 
As COO of Zeller Realty Group, Bob Six oversees management and administration for all ZRG entities and properties and is a co-investor in the company's property investments. Bob is involved in every aspect of the business from acquisitions and dispositions to re-development, marketing, leasing and property management. Bob is actively involved as a leader in the CRE community through his involvement in BOMA International, BOMA/Chicago, the Chicago Office Leasing Brokers Association and the Magnificent Mile Association. Six is also personally involved in philanthropy through his active participation with the Greater Chicago Food Depository and The Goldie Initiative.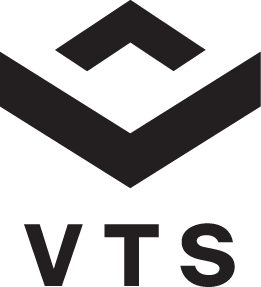 Celia Landesberg is a former member of the VTS team.