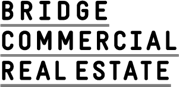 Regions
Arizona, California, Florida, Georgia, Illinois, Maryland, Michigan, North Carolina, South Carolina, Tennessee, Texas
Bridge Commercial Real Estate (Bridge) is a fully integrated office operating company that has experienced rapid growth, doubling in size, year over year, since their start. Early on, Bridge's executive team recognized technology as critical to their ability to scale. The team was acquiring assets and partnering with external brokerage teams across new markets quickly, but had no way to stay on top of the sheer volume of associated data. This delayed their ability to make the fast decisions needed to grow the company quickly.
The firm set out to find a platform that would enable them to absorb information faster and scale the business more efficiently. Since becoming a VTS customer more than four years ago, their leasing and asset management processes have changed dramatically.
"[VTS] just makes me more comfortable that I have more control over a massive portfolio — just like I had when it was only a small portfolio years ago and I had my arms around it. VTS has really brought us that comfort."
Jeff Shaw, CEO, Bridge Commercial Real Estate and Partner, Bridge Investment Group
Challenges & Roadblocks
Why Bridge Commercial Real Estate needed to transform their approach to leasing & asset management

Inefficient leasing process
Bridge had no easy way to manage the leasing process. Deal updates were recorded by third-party brokers across numerous spreadsheets, and the team, including executives, lacked visibility into how deals were progressing. Without these immediate insights, Bridge couldn't make the quick decisions needed to lease spaces efficiently and were unable to identify bottlenecks in the process.

Delayed approval process
Bridge's deal approval process was overly manual and time-consuming. Asset managers had no way to quickly compare proposals to original building pro-formas to ensure deal terms met budget, and make a fast decision. As a result, they couldn't approve proposals quickly, and in some cases, deals fell through and revenue opportunities were lost.

Significant time wasted on reporting
Across the organization, Bridge was expected to provide detailed, quarterly reports on fund performance to their executive team and investors. But, with no central location to store the information, the team spent hours on manual data entry and scrubbing in order to compile the necessary information. Not only did this waste time, the team was also unable to understand portfolio performance at any point in time.
Solution
Transforming the leasing and asset management process at Bridge Commercial Real Estate

Reduced deal cycle time
Bridge's deal cycle times have decreased by 40 days. With their third-party brokers managing deals in VTS, the entire team at Bridge, including executives, now has full visibility into the progression of every deal, receives updates in real-time, and is able to make the fast decisions needed to move deals forward quickly.

Streamlined approvals process
Bridge has reduced the time taken to approve deals by more than a month. With VTS, Bridge's third-party brokers can easily share proposals with asset managers within the VTS platform. Asset managers can then instantly compare each new proposal to budget, make a quick decision, and get back to the broker to keep the deal moving forward.

Significant time savings
The Bridge leasing and asset management teams no longer waste time compiling reports and manually scrubbing data to create a snapshot of the company's performance. Rather, reports can be instantly generated in VTS with the click of a button, and everyone from investors to executives can understand performance in real-time. By eliminating hours of manual work, all teams now have more time to focus on closing deals and growing the company.
Results
-39%
in average days from tour to executed lease
-28%
in days required to approve a deal
100 hrs
a month in time savings
One of the biggest things VTS has done for us is to give us transparency, from our sales teams to our investors. The 'aha!' moment for us was, for the first time, we've been able to take a slice of time and tell exactly where we are and how we're performing , as well as dig in and analyze individual teams and individual markets."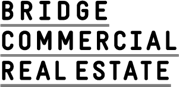 CEO, Bridge Commercial Real Estate and Partner, Bridge Investment Group