"In our retail portfolio, VTS has helped with tenant retention. We've been able to see what's coming down the pipeline more seamlessly than taking a rent roll here or stacking plan there."
Zachary Pomerantz, Senior Vice President, Asset Management, AR Global
Intuitive software built for retail landlords.
Get full visibility into your portfolio
Every prospect, tour and lease term, up to date and in one place. Visualize asset, deal and tenant information in real-time across regions and partners. Be alerted of aged vacancies and encumbrances to keep centers leased up.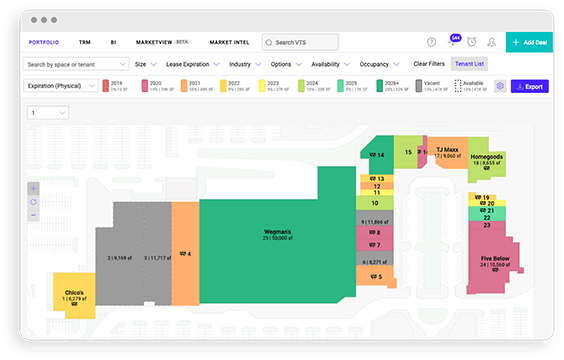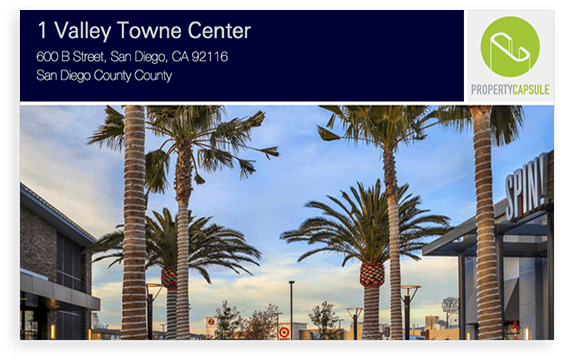 Personalize marketing materials quickly and easily
Save time creating customized websites, flyers and site and trade areas maps that will impress propsective tenants. Generate leads through custom-built property search and listing pages.
Leverage your network of national tenants to close deals faster
Complete visibility into your tenant relationships including portfolio exposure, key contacts, and tenant health. Quickly access retailer sales, rents and tenant sentiment to help negotiate your next deal.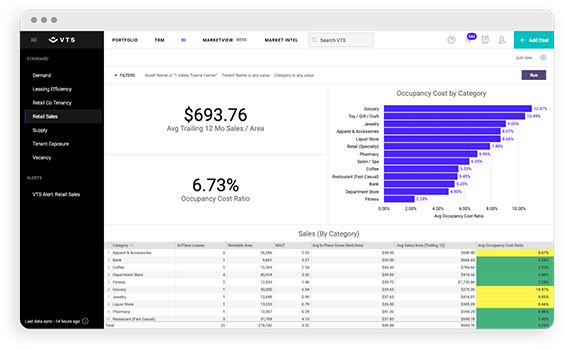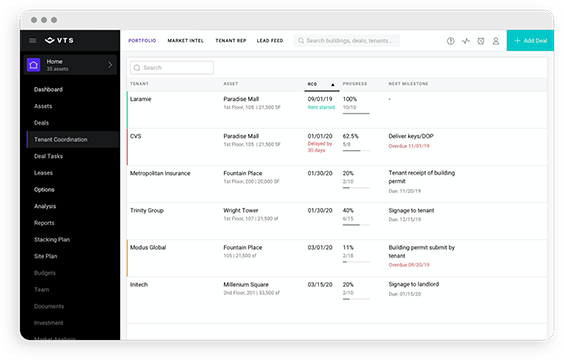 Open stores on-time by proactively managing risk
Drive forward to your rent commencement date to open stores early. Reduce delays and penalties by connecting leasing and tenant coordination teams early and tracking any issues or delays.
Meet Our Retail Advisory Board