Reinvent your investment strategy using data informed by today's market activity
.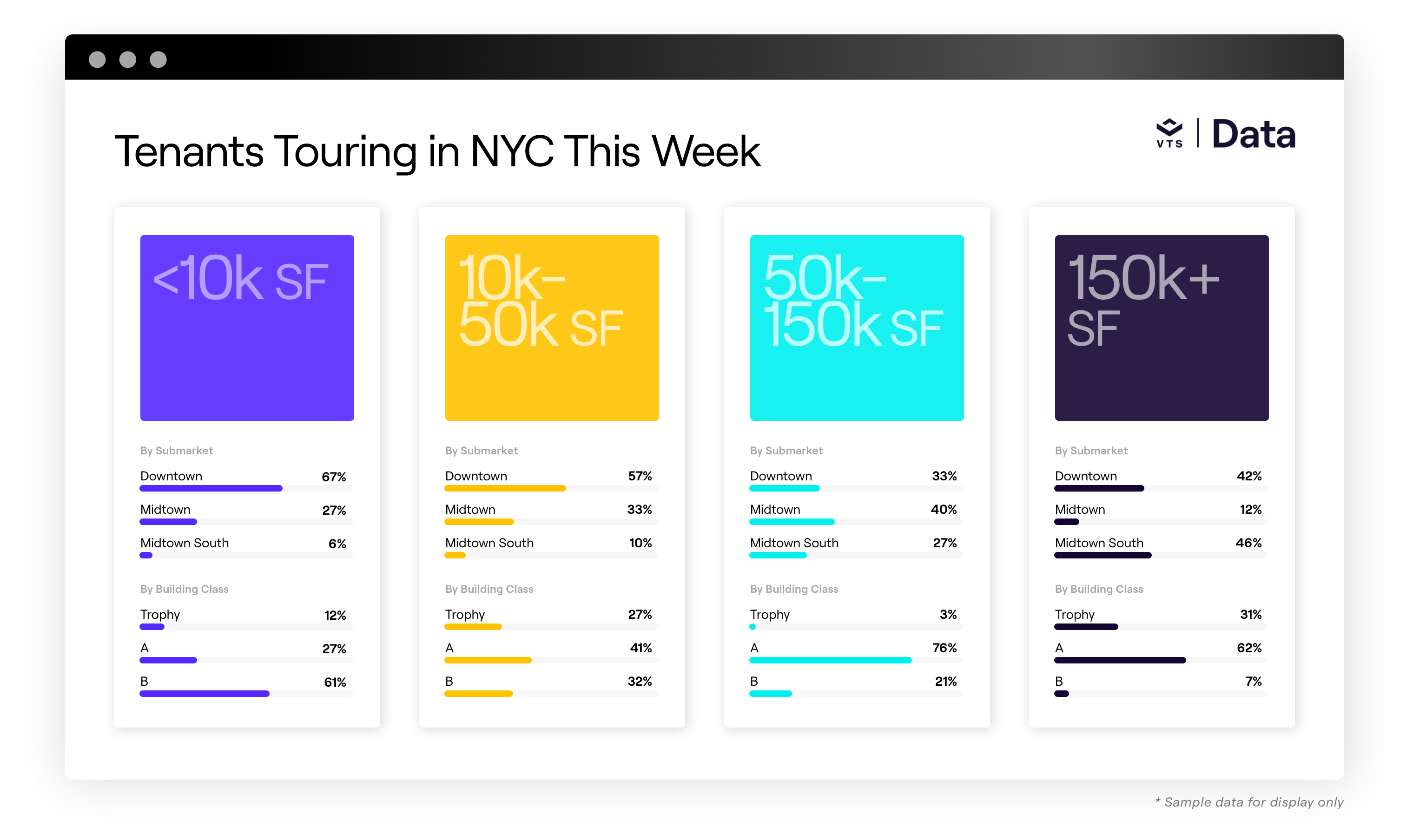 Today's market data
.
VTS Data is as real-time as it gets — the average data point is just over 1 day old. Anticipate market fluctuations and identify market trends 12-24 months ahead of the competition.
Unique demand data
.
Access the only true demand data set in the industry with info about active tenants, their industries, what spaces are in demand, and what they're paying.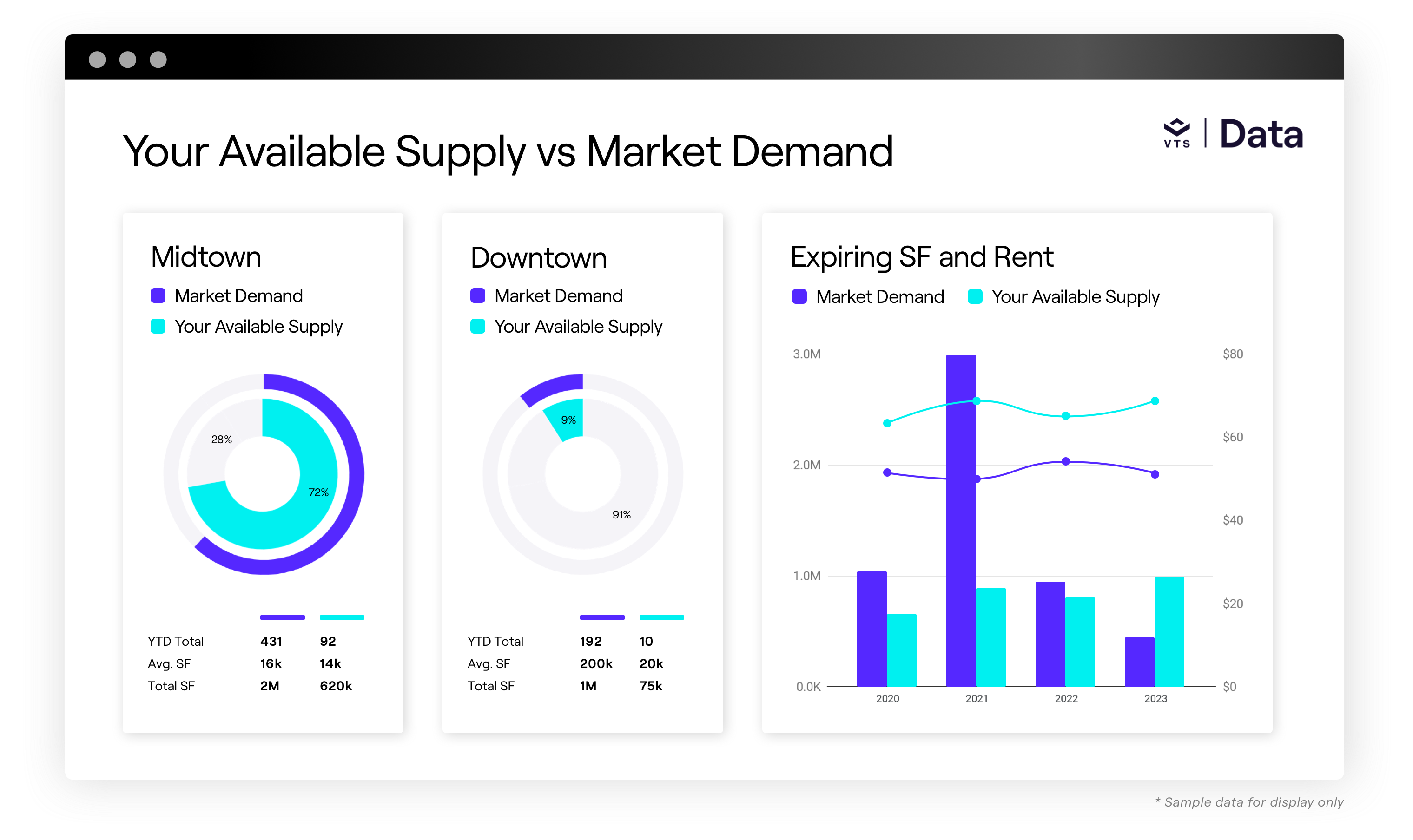 Custom insights & benchmarking
.
Use custom data analyses and competitive benchmarking to inform strategy and decision-making questions you have today.
Solutions for your entire team
Investment & Acquisitions
Set or validate your asking price on a building, negotiate price when buying or selling a building, & validate buying in a new market
Portfolio Management
Refinance a building and more easily raise funds with investors by validating your investment strategy
Leasing & Asset Management
Position supply to meet demand in marketing and leasing efforts, set the right deal financials for a lease, & understand leasing team performance and blockers
Research Teams
Support investment or leasing teams in determining strategy and presenting market knowledge
VTS Data represents a new era for market data and will be critical in supporting our acquisition, leasing, and disposition strategies.