10 Unique Coworking Spaces Attracting Remote Workers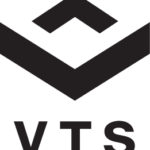 Coworking spaces are officially the new places to do business, with office-rental companies like WeWork (valued at $16 billion) leading the pack.
But across the world, there are new and innovative coworking companies popping up to accommodate remote workers, a segment that's growing extremely quickly. Intuit predicts that by 2020, 40% of the U.S. workforce will be freelancers (more than 60 million people).
Investors are making big bets on the industry's future. Coworking startup Industrious, with 12 locales around the U.S., just landed a $37 million Series B round last week.
Lease structures are also evolving. Instead of inking traditional leases, landlords have a stake in the coworking pie via partnerships. "As the industry learns from the last few years, the business models in the industry are changing," says Communitas co-founder Noah Wallach, who travels the globe to help run coworking conferences and spread the word about new industry trends. "People realize you need more revenue streams than just desk memberships."
That means tacking on amenities to differentiate coworking spaces and increase the money flowing in. Those might mean health benefits, social events, or deals on certain types of products. Whatever your interests are, there's a coworking space out there for you.
Here are ten coworking entities that Wallach and his partner, Mike LaRosa, say are changing the game.
1. Communitas
With Communitas, Wallach and LaRosa have taken over a warehouse in a hip area of Chicago to not only house startups but also host live videos, coworking events (and other events like weddings and bar mitzvahs), and even food trucks in its backyard. Communitas also offers marketing, a benefits network, real estate advisory services, and publications.
2. Brooklyn Boulders
Brooklyn Boulders features climbing walls, gym facilities, yoga classes, and weight rooms, as well as pop-up event spaces. Health and wellness are huge right now, and communities like Brooklyn Boulders are winning big by combining those offerings with a place to get work done and maybe even have a little fun.
3. Hub Australia
As Australia's largest coworking community, the Hub offers not only places to work but also events and venue spaces. There are also learning events and flexible membership packages. The company has multiple locations in Sydney, Melbourne, Adelaide and just announced a 20,000-square-foot expansion at a second spot in Sydney.
4. WorkBar
Boston's WorkBar just unveiled a unique set of store-in-store working experiences at Staples. The new concept is an "every man's coworking option" that's more accessible than most (no need to be a high-end startup) and appeals to "road warriors," says LaRosa, getting people out of their cars and into seats.
5. Grind
This constellation of NYC and Chicago spaces has a forward-thinking business model in place: some of its new locations are owned by Verizon. Grind's ingenious use of unused space means taking over buildings that have been vacant and managing them on behalf of Verizon as a JV partner. And these spaces in pricey zip codes are sleek and sexy, designed by Gensler. "It's considered the luxury high-end premium coworking experience," he says.  
6. NextSpace
This California-born crop of workplaces are more casual and community-oriented. The iconic orange spaces are smaller by design and attract classic Californian creative types that say no to ties. "It doesn't have a super professional polish to it. It's more of a hangout and relaxed atmosphere," he says. They're starting to expand East, having already taken over a space in Chicago.
7. Cove
Cove was ahead of the coworking curve, boasting seven locations in D.C. already. "They are forging the path of hybridization and diversification," he says. That means they don't conform to traditional coworking setups, opting to take over undervalued assets like second-floor retail. Cove offers hourly reservations to let guests pop in and out for meetings. "It's a Starbucks alternative. You can pay $3.60 hourly—the price of a latte," he says. Speaking of, the refreshments are on the house, from sodas to Pellegrino.
8. Betahaus
The Berlin-based coworking group has exploded in popularity in recent years, now in four locations in desirable European places like Barcelona. A snazzy perk is that members can hop on a scooter and roll around their city for free up to several hours.
9. TalentGarden
TalentGarden, with a web of European campuses, bills itself as the first international network of coworking spaces with a focus on digital, tech, and creative types. The point is to unite like-minded industries, some of which have been hit hard by the recession. Its impressive location in Milan is much like a mini city, with a pool and cafe.
10. Bombay Connect/Mingle
Bombay rules the coworking roost in India. The well-known and respected brand has two parts to it: Mingle is the social business club and Bombay Connect is the coworking component.
Coworking is Here to Stay
While coworking spaces are planted all over the planet, their purpose is ubiquitous throughout.
"Walking in a building designed to inspire allows someone to pursue their passion," says Wallach. "It doesn't matter if you are in a community across world in their back yard. Despite the separated location, they are supportive environments for everyone in them."
Wallach hails from WeWork, which has developed a good balance of open and closed spaces to please those industries that may need more privacy.
"We are going to get distraction no matter what. Your distractions might as well be with another company you're interested in. It's less about taking you away from the work and making meaningful connections," he says.