The 12 Most Popular VTS Blog posts from 2018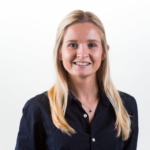 Content Marketing Manager, VTS
Can you believe 2018 is nearly over? December is flying by as we all scramble to wrap up this year, prepare for next year, and try to find the perfect gift for everyone in our lives. Before you all reward yourselves with a much needed year-end vacation, we wanted to take a moment and wish you a happy holiday season!
We hope you stay safe, stay warm (or cool), and enjoy some much needed R&R. In fact, to encourage your rest and relaxation, our team is taking a break from the blog as well. We'll join you again in the new year with fresh articles, but until then, enjoy a recap of our most popular posts on the VTS blog from 2018.
When considering new software for your organization, there's one major thing to keep in mind: your approach to rolling it out will be a major factor in your company's success with the new solution. You only have one shot to launch this technology, and when you've invested considerable time into the purchase process, you want it to go smoothly.
As CRE tech continues its rapid advancement, landlords who haven't embraced it need to bring their technological capabilities up to speed. The great likelihood is that technology non-adopters will find themselves facing existential business challenges in the near-term.
Equity Office, under the leadership of President and CEO Lisa Picard, is a company that's leading the charge in adapting to the changing needs of today's tenants. Lisa told VTS that "listening to customers informs us that customers value flexibility and are willing to pay a premium to have it."
The mindset and expectations of the modern tenant have completely changed due to the rise of coworking and flexible space offerings, millennials entering the workforce, and an increased reliance on technology. A new group of tenant-focused companies has quickly emerged to meet this need.
In order to continue to attract and retain the highest quality tenants to their properties, leasing and asset management professionals are shifting their approaches. Hear from some of the industry's most forward-thinking landlords on how they're rethinking tenant relationships and creating world-class experiences in their assets to better meet changing occupier needs.
Commercial real estate leasing is one of the world's most mobile professions. This begs a huge question – why are the majority of leasing teams not leveraging mobile devices at work, beyond just making phone calls, sending emails, and texting? The leasing teams who leverage apps give themselves a massive competitive advantage — and those who don't are missing a big opportunity.
Data is fast becoming the most important competitive differentiator for today's landlords and brokers. In an industry long dominated by people being successful doing things the way they've always done them, there's been little motivation to adapt. Today's decision, however, is clear — if you don't position your business to capture critical insights and act on them, your success will be limited.
The leasing meeting provides a forum for asset managers, leasing teams, and brokers to collaborate around deals in the pipeline and determine how best to move them forward. But the way today's typical leasing meetings are run is fundamentally broken, and the majority of teams we come across are missing a huge opportunity to make this time more productive.
CRM, or customer relationship management, software is a technology that helps businesses build and maintain high-quality relationships with their prospects and customers. In the relationships-driven industry of commercial real estate, why hasn't this technology been embraced? You've done the work of hiring a stellar team to oversee your leases and assets. It's time to empower them with the right tools to convert new prospects faster, nurture tenant relationships, and ultimately increase asset value.
Commercial real estate executives across the globe are already preparing organizational strategies and budgets for next year. If you want to implement a new enterprise software in 2019, your purchase needs to be approved ASAP.
Companies use our industry-leading leasing and asset management platform to eliminate manual processes, leverage real-time portfolio and deal analytics, and nurture tenant relationships — but what does this actually look like in practice for the people using VTS? In our new infographic series, we break down the days of these users and highlight how VTS makes their lives easier and more productive.
2018 has been a year of extraordinary innovation and fundamental shifts in the way commercial real estate professionals operate assets and manage portfolios. But, this adoption is only just the beginning. Looking forward, here are Nick Romito, CEO and co-founder of VTS', predictions for how PropTech will progress in 2019.
Thanks again for subscribing to, and engaging with, our blog. We look forward to bringing you more of the content you've come to love in 2019.
If you just can't get enough of VTS, engage with us on social:
From the entire team at VTS, Happy Holidays & Happy New Year!