14 Technologies Every Commercial Real Estate Broker Needs
This is a sneak preview from The Modern Broker, our guide for brokers in a tech-enabled world, coming out next week. Subscribe to theblog to get notified as soon as it comes out!
One of the key parts of being a modern broker is staying up to date with latest technology tools. They can supercharge your business, and you never know when technology might end up being the difference between winning or losing a deal.
If you're a real estate professional and haven't checked out Floored, you are seriously missing out. One of the hardest parts about marketing an under-construction building is selling the space's potential. Floored creates 3D renderings of any space that allow prospects to visualize the space they need. Maybe you have an unfinished building and your client wants to see what it would look like as a finished office. Or maybe you have a space that is finished and furnished and they want to see it as a blank slate. Floored can do it all.
The nice thing about Evernote is it's like a dozen apps in one. You can use it to take notes, record audio clips, snap photos, scan documents, share notes, make presentations on the fly, and more. All the notes are easily searchable, since they are stored as structured data, meaning your notes and thoughts are never more than a few keystrokes away. While Evernote was at one point rumored to be in bad shape as a company, it's tightened its focus and started growing again this year, much to the delight of its loyal users.
We all have our favorite news sources, but it's nice to have an app that is specifically for industry news. The News Funnel is free and streams aggregated real estate news 24/7. You can create a customized feed and get instant access to relevant local and national news. And if you're part of a real estate company, you can use The News Funnel for distribution, content production, and advertising.
Using cloud storage is key to being a mobile broker. Box is one of the best out there because it's secure,offers a bunch of free space (10 GB), and has great collaboration tools. You can pull up contracts, forms, and plans from anywhere.
CompStak is a free lease comp exchange for CRE brokers, appraisers, and researchers. All comp submissions are completely anonymous so user privacy is protected and they guarantee their comps are recent and accurate. CompStak has in-house expert analysts that review and cross check every transaction for legitimacy and take care of data entry so you can send your comps in any format in about a minute. It can be extremely helpful to access comps when out with prospective tenants (and it integrates with VTS).
DocuSign allows for fast, easy, and totally secure electronic signatures. Completely legal and life-changing. Once a client is ready to sign, you don't want to waste a single minute getting the contract in their hand. You can also store and send documents within the app. DocuSign has specific plans designed for real estate professionals, so it's customized to exactly what you need.
Strong internet access is an absolute necessity in today's workplaces, especially when it comes to attracting millennial tenants. That's why WiredScore started offering a new building certification for connectivity. While you might think that certification is nothing more than a piece of paper, it's actually a valuable sales tool for brokers. It gives them an objective, third-party verification that a building's internet is up to snuff, which they can then show to clients in order to help steer them toward the best possible building.
You're probably already on LinkedIn. But even if you've reached the coveted "500+ Connections" milestone, chances are you're still probably not using LinkedIn to its maximum benefit. In addition to posting in relevant groups and sharing original content, you can also tap into add-ons like LinkedIn's Sales Navigator to win more deals.
It can be extremely tricky for tenant reps to find reliable contact info for all of their leads. As one of the biggest existing B2B contact databases, ZoomInfo solves that problem. You just sign up, search your potential leads on ZoomInfo, and get their up-to-date phone numbers and email addresses. It makes it much easier for brokers to keep their pipelines full.
Think of Reonomy as a more commercial real estate-focused version of ZoomInfo. It helps brokers uncover contact info for owners of specific buildings by drilling down into alternate data sources, such as tax records. Its analytics also give brokers a read on a building's leasing activity and likelihood to sell.
42Floors is a simple, intuitive site where business users can look up local office vacancies. It's emerged as one of the best places for agency brokers to list their properties, especially if they're targeting tech tenants in urban centers. Since launching in New York City in 2012, the listing service has expanded across the country.
Tour books are an important piece of marketing collateral for brokers. They help potential tenants remember the spaces they've toured, access important details about a space's amenities, and hang onto the broker's contact information. The problem is that they can take a long time to make--time that could be spent building pipeline or giving even more tours. Spaceful solves the problem with a simple software that helps brokers build beautiful tour books quickly.
In a time where everyone has a smartphone, a tablet, and and a desktop computer, it seems like setting up meetings should be easier than ever. But in many cases, all those options create confusion and simply add another detail for meeting attendees to hash out during scheduling. GoToMeeting cuts through that and lets you set up video or voice conferences that can be accessed by clicking a link or dialing a phone number. It's a great way for brokers to keep in contact with tenants and owners.
VTS is the leading leasing and asset management platform that puts all of your leasing data at your fingertips in real time. Your business is mobile and VTS is too. Our mobile app enables commercial real estate professionals to run their leasing process from anywhere at anytime. The platform is intuitive and collaborative, and increases visibility, productivity and results. Best of all, there are specific products for both tenant reps and landlord reps.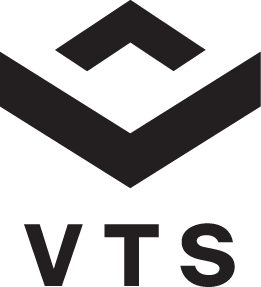 Henry Updegrave is a former member of the VTS team.