VTS Named One of the Country's Best Medium Workplaces by Fortune Magazine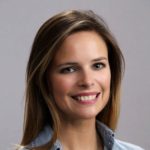 Director, Content and Communications, VTS
Today, the team at VTS is excited to share some big news: we have been named to Fortune's 2016 Best Medium Workplaces list!

This honor belongs to each and every member of the team working across all of our offices – it really is the people who work here that truly make this an amazing place to come to work every day. Thank you team!
Our placement on this list is a credit to our team's commitment to values like honesty, camaraderie and pride in work. We couldn't be prouder of all of you. VTS won this accolade based on our employees' anonymous responses to a survey about how frequently they experience the kinds of behaviors that define a great workplace. For example, our employees assessed the honesty and quality of communication by managers, degree of support for employees' personal and professional lives, and the authenticity of relationships with colleagues. In the ranking process, Great Place to Work® reviewed the survey results of more than 52,000 employees from hundreds of companies and VTS' scores stood out as being higher than organizations of a similar size. You can see our results here.
We have a unique, people-centered work environment here at VTS that allows our employees to grow and find success in the work they love doing, every day. These elements not only make VTS a great place to work, but also fuel our business performance. With a trusting, supportive workplace, we've reached significant milestones. In 2016 alone, we reached 3 billion square feet under management, making VTS the most widely adopted leasing and asset management platform, and we raised a $55 million series C funding round, which is the largest venture funding round in the history of commercial real estate technology. And these accomplishments wouldn't be possible without the hard work of our great team.