VTS Out & About: November 2016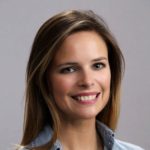 Director, Content and Communications, VTS
Meet our team and learn more about VTS at these events across the US and UK over the course of November.
Qube World 2016
Tuesday, November 8
London, UK
VTS is delighted to be attending the annual customer summit of our partner Qube Global Software. In addition to being an event sponsor, our Head of Global Solutions and Alliances, Grant Wood, will be presenting on the importance of data centralization and well-executed integrations in driving portfolio performance.
BOLD16East: Bisnow's New York Big Office Event
Wednesday, November 9
New York, NY
VTS is looking forward to a great conversation about the state of office leasing and development in New York. Catch our CEO, Nick Romito, moderating the State of Leasing panel at 11.00am, where he will be leading a conversation with Andrew Wiener, VP and Director of Leasing at L&L Holding, Stephen Winter, VP at Related, and Justin Royce, Senior Managing Director at Cushman & Wakefield. Other speakers include Larry Silverstein, Chairman of Silverstein Properties and Anthony Malkin, Chairman and CEO of Empire State Realty Trust, who will be delivering the keynote addresses, as well as Mitchell Rudin, CEO at Mack-Cali Realty Corporation, Isaac Zion, Co-CIO at SL Green, Lauren Eckhart Smith, Global Head of Real Estate & Facilities at Bloomberg, Gabrielle Rubin Deveaux, Head of Corporate Real Estate & Facilities at BuzzFeed and more.
EVOLVE: CBRE Americas 2016 Industrial & Logistics Conference
Monday, November 14 – Wednesday, November 16
Austin, TX
VTS is excited to be sponsoring and attending this gathering of CBRE executives, brokers and industry partners. The event will address the disruption facing the real estate industry today, explore trends and initiate a future of exceptional outcomes to help build advantage for CBRE's global client base.