VTS Tenant Rep, In the Palm of Your Hand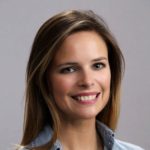 Director, Content and Communications, VTS
In July 2016, VTS launched VTS Tenant Rep as part of our ongoing mission to bring every key player in the commercial real estate industry together in one platform. VTS Tenant Rep was designed specifically for tenant rep brokers, in collaboration with top tenant reps from around the globe, including CBRE, JLL and Cushman and Wakefield. The product gave tenant rep brokers one centralized platform for researching, prospecting and executing deals, ultimately enabling users to close deals faster.
We've been thrilled to see this platform take off over the last few months, with hundreds of tenant rep brokers now using VTS Tenant Rep to collaborate more efficiently with agency brokers and owners. Today, we're excited to announce the progression of this product with the launch of VTS Tenant Rep Mobile – the mobile app which gives you the full power of VTS Tenant Rep while away from your desk and on-the-go.
VTS Tenant Rep Mobile allows tenant reps to:
Master your task list, on-the-go. Move deals through your leasing pipeline more quickly by adding comments, tasks and critical updates after a call or tour.
Get consistent, accurate data across devices. Data automatically syncs between your desktop and mobile app, ensuring the data you're viewing is always up to date.
Easily switch between broker profiles. Are you both a tenant rep and an agency broker? Not a problem. With VTS Tenant Rep Mobile you can easily manage multiple clients and spaces by switching between your tenant and agency broker profiles within the app.