Team VTS Champions the Mo for Men's Health this Movember!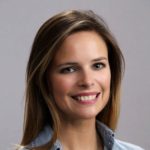 Director, Content and Communications, VTS
It's that time of year again! For the month of November, Team VTS will be donating our faces to support a great cause – Movember. Over the course of the month, our male colleagues will be growing and grooming our mustaches while raising funds and awareness for men's health, with an ultimate goal of raising $10,000. And it's not just the gentlemen taking part – our female colleagues are also taking part in a number of ways. For those not up for growing a 'stache, there's a fitness challenge option called Move for Movember, with colleagues choosing to set a fitness goal and get active for this great cause.
What is Movember?
With the support of millions of Mo Bros and Mo Sistas the world over, Movember is working towards its vision of having an everlasting impact on the face of men's health. Since its inception in 2003, the Movember Foundation has driven the growth of millions of mustaches globally, significant breakthroughs in scientific research and a fundamental shift in the conversation around men's health.
The movement started in Australia with the first 30 Mo Bros growing mustaches to raise money for men's health and prostate cancer. Since those initial days, Movember has grown at an extraordinary pace – according to the Foundation, there are now official campaigns in 21 countries which together have raised more than $580 million to fund over 1,000 men's health programs. The Foundation's focus has broadened to four key men's health issues: prostate cancer, testicular cancer, poor mental health and physical inactivity.
The VTS team is looking to raise over $10,000 for this great cause. We'd love your help in reaching this goal – you can donate here! To see how our mo's are coming along, check out our Instagram. Hopefully we'll be able to match last year's efforts – check out our 2016 staches below!