3 CRE Sectors Benefitting from the Rise of Public Transportation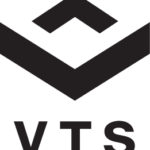 In many ways, the United States has been an automobile-based society for several decades. Much of the infrastructure is based on vehicle traffic after the rise of the interstate system during the Eisenhower administration.
The result was a whole lot of suburbs.
Now, there is a reversal of that trend and a major shift towards urbanization. Thanks in large part to millennials and empty nesters, several urban locales are being revitalized. This trend has pushed a revival of public transportation across the country — and it is driving commercial real estate values.
From Cleveland to Los Angeles, an increased reliance, and use, of public transport has helped push up real estate prices.For example, the light-rail system in Seattle has boosted that city's neighborhoods surrounding its downtown.
Who does it actually benefit?
The rise in public transportation is particularly good for retail, office, and multi-family landlords. Many landlords and tenants are either looking to increase foot traffic or use transportation hubs as a place to lease up space.
Retail and restaurants especially benefit from public transportation. Shops and eateries both rely on foot traffic to frequent their businesses. The "high streets" around the world, such as Fifth Avenue, in New York City; Bloor Street, in Toronto; and several others around the world, are generally not places with major parking lots, and they have the strongest sales per square foot of any retail venues, including malls.
Retailers and restaurateurs are flourishing in certain public-transportation hubs. One example is the Oculus in downtown Manhattan, which was recently completed. Its walkways will have stores and restaurants lining the terminal through which thousands of people will travel daily.
Airports have also undergone major hikes as transport hubs with several uses. Belkin opened its first electronics store ever in Los Angeles International Airport, as part of the continuing renovations taking place in that facility, which includes several places for consumers to shop. Airport restaurants have also become more prevalent around the world, celebrating world-class chefs.
The office sector of commercial real estate also benefits from public transportation being near its assets. Employees are drawn, lately, to companies they can easily access, as opposed to commuting long distances. Why spend the time and energy to drive to your job, and deal with traffic jams and other considerations, when you can simply work in your own neighborhood?
And, on the multifamily end, fewer and fewer millennials are buying cars, so there is a lack of need for parking around apartments and condo structures.
The other thing: self-driving cars
But, public transportation might mean something entirely new in the coming decades.
There is a reason that self-driving cars are being considered for cities of the future. In many ways, these vehicles would be another form of public transportation, similar to buses and subways.The rise of driverless cars could fundamentally change how we interact with all vehicles— and the overall commercial real estate industry.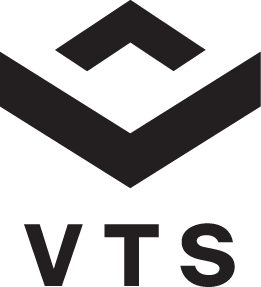 Ian Ritter is a veteran business journalist who has covered the retail and commercial real estate industries for more than a decade. He has held high-level editorial positions at GlobeSt.com and was formerly an editor at the International Council of Shopping Centers magazine SCT. He is a regular contributor to VTS' blog and is also online content manager for the engineering firm GRS Group's blog. Over his career, Ritter has written for several publications and holds a Master's degree in Journalism from Columbia University.