4 Questions All Landlords Should Ask Before the Driverless Car Revolution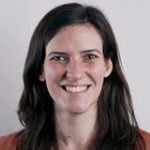 Have you ever noticed when searching a city on LinkedIn, you can only pull up Greater New York City Area, Greater Bay Area, Greater Chicago Area? Cars and trains built the idea of the city as we know it - an urban core surrounded by suburbs of commuters.
But, suburbanization and the popularity of cars is beginning to test urban infrastructures. In 1900, there were two million people in NYC and 200,000 horses. In 2010, there were 8.3 million people in NYC and two million cars. Try driving down some side streets in Manhattan and it becomes quite clear that New York was not built with cars in mind. 
The advent of driverless cars could fundamentally change this premise — and the overall commercial real estate industry. Read on for some major ways driverless cars will impact commercial real estate and your day-to-day life.
1. Will Corner Lots Come Back?
When we think of prime real estate, ground-floor retail and corner lots are usually the first to come to mind. Yet how many times do you walk past a parking garage entrance? Or drive past a gas station at a major intersection? Or squint to see over a sea of cars to what store is located where in a strip mall? Parking lots or automobile-related facilities occupy valuable locations because they need to be accessible to foot traffic and our daily lives. But, what if that changed? 
When cars are able to drive themselves to the gas station or parking spot, they can be located out of the way, in formerly inconvenient spots. Valuable lots are now open to high-value assets. If you have parking lots in your portfolio — or currently own assets with parking lot adjacency — it might be time to think about how that land could be repurposed or benefitted.
2. How Will the Density of Neighborhoods Change?
When side streets no longer use two lanes for parking and one for driving, future developments can have narrower streets, freeing more SF for development.  In the same vein, current retail developments (big-box stores and shopping malls) require enormous parking lots to support their foot traffic. With the arrival of driverless cars, these stores can join high-density neighborhoods close to urban environments. Stores will also be able to fill previous parking square footage with additional assets. Which of these options is more popular remains to be seen.
3. Exurbs: The Next Wave of Suburban Sprawl?
Imagine a world where your commute is spent sleeping, working and/or exercising, instead of weaving through traffic and missing emails and incoming calls. With greater ease of transportation, as with the commuter rail, suburban sprawl goes further. Homeowners and real estate developers prioritize proximity less. Cost and quality of life climb back up the priority list.  
The exurbs, defined as a prosperous district, usually beyond the suburbs, could be the next frontier for CRE investment. Will saturation of land around cities continue to increase until a drive around the countryside is soon a drive through densely populated neighborhoods and town centers? Joe Derhake of Partner Engineering and Science predicted real estate will change the way it did when every home had an automobile.
4. What Else Will Change?
As much development has occurred behind the scenes at Google and the major US auto companies, there are still so many questions to answer. What about the impact on the job market? Taxi drivers, truck drivers, parking garage attendants - how will those industries adapt? A Forbes article recently acknowledged "Uber is chomping at the bit to bring autonomous vehicles on… so they don't have to deal with all their employee issues." What is the economic impact in other industries? Insurance, oil, airbag manufacturing, and federal spending on highway maintenance will all shift to accommodate driverless cars. What happens to police officers monitoring traffic? How do we establish traffic laws? As with any good idea, there are tons of kinks to work through, but the impact it will have on real estate is dramatic.