3 Perks Food Trucks Offer CRE Owners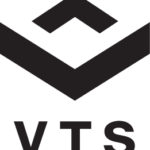 Food trucks aren't just for foodies anymore. The fancy food truck movement has evolved to include cities across the country that aren't generally known for gastronomic diversity.
Now it looks as if these food entrepreneurs are taking another step and partnering with a once-unlikely partner: the owners of suburban shopping centers.
Higher quality ingredients
The evolution of the food truck has largely coincided with rise of fast-casual restaurants, which has shown that the American public is looking for higher-quality ingredients in their quick meals. The the run-of-the-mill chain pizza and burger mega-chains that can be found in nearly every shopping center's food court across the nation have lost their appeal.
The food truck phenomenon has served as a rapid and easy solution to the demand for good food and good ingredients — regardless of the locale. Because the outfits are inherently small and mobile, it is very easy for the trucks to follow demand. The use of trucks can be a smart strategy to satisfy tenants that desire a tastier alternative to the typical cafeteria or deli that often inhabits the office.
Drawing foot traffic
Many landlords have taken note of this trend, especially when they see the the type of foot traffic a group of food trucks can generate. In urban settings, collections of food trucks in public spaces have become serious destinations for consumers.  
Two notable outfits, Smorgasburg, in New York City, and Off the Grid, in San Francisco's Bay Area, are evidence of this. (Try waiting in line at the most popular mobile eateries in these collections. It's like standing in line for the newest iPhone.) Businesses surrounding these areas are sure to benefit from the influx of hundreds of people into their neighborhoods. So why wouldn't that work in the parking lot of a shopping center?
Off the Grid is one of the food truck collectives that is experimenting with placing food trucks on the properties of suburban shopping centers. At The Globe, an international-themed lifestyle center, in Fremont, Calf., Off the Grid vendors sell everything from gourmet burgers, to sushi, to Jamaican and Vietnamese fare.
At Grossmont Center, a mall outside San Diego, food trucks started converging every Thursday this spring. To the South, Creekside Shopping Center, in Huntsville, Ala., has a food truck park. The Wake Forest [N.C.] Food Truck Rodeo is stationed at Over the Falls Shopping center there. And there are plenty more examples across the country.
Creating new tenants
Another benefit for shopping center owners is the possibility of landing new brick-and-mortar tenants as a result of hosting food trucks.
The draw could be twofold: either draw in new retail tenants because the nearby food trucks are guaranteed to deliver a certain amount of foot traffic Or, turn the food trucks into tenants themselves.
In many cases, food truck owners have created such a following their they have been able to open their own storefront locations, which works well in areas that are very cold in the winter when people aren't interested in an outdoor meal. One example out of New York City is The Halal Guys, which started in as a food cart in midtown and have subsequently opened several storefront locations across the country.
Throughout the country, several operators have made the transition to brick-and-mortar stores. What better way for a landlord to potentially cash in on an upcoming food concept, if the venture is already doing business in the parking lot?
A side order of regulation
Of course, like any other trending business venture, owning and operating food trucks can have its challenges. One can't simply pull a van into a parking lot and start selling food. There can be a host of regulatory issues that need to be taken into consideration before launching a food truck. These laws are not standardized across the country, either. Every city, county, and state can have different health regulations, taxation issues, and vehicle requirements for those who want to get into the business.
Some brick-and-mortar restaurant owners have a strong voice in trying regulate the placement of food trucks away from their businesses. Several cities have specific places where the trucks are and aren't allowed. And some cities, such as Palm Springs, Calif., don't allow them in their borders at all.
Places with stringent rules and strict opposition to these eateries are missing out. Not only do food trucks provide residents with several interesting eating options that might not have otherwise, but these concepts could also potentially benefit landlords with exciting new restaurants and increased traffic during a period when we are seeing several hundred retail store closures.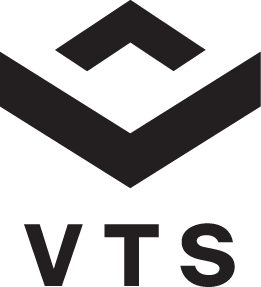 Ian Ritter is a veteran business journalist who has covered the retail and commercial real estate industries for more than a decade. He has held high-level editorial positions at GlobeSt.com and was formerly an editor at the International Council of Shopping Centers magazine SCT. He is a regular contributor to VTS' blog and is also online content manager for the engineering firm GRS Group's blog. Over his career, Ritter has written for several publications and holds a Master's degree in Journalism from Columbia University.