3 Reasons to Watch the Office Construction Boom in London
Office construction in London is at its largest volume since 2008, and the pace of building is only expected to rise. Elevated levels of ongoing construction, new starts, and demolition all point to a robust period of construction for the UK capital. Despite this flurry of activity, tenants will face a short-term supply shortage due to low completions in 2015, resulting in high rents and a competitive leasing environment.
Construction will keep booming
According to Deloitte's London Office Crane Survey, which monitors construction in the city from April to September each year, London office construction was up 18% in 2015 over the same period in 2014. The total was just over 11 million sq ft, significantly above the ten-year average of 9.2 million sq ft.
Steve Johns, Head of City Leasing at Deloitte Real Estate, doesn't see construction activity slowing anytime soon. He recently commented: "Cranes will be dominating London's skyline for the foreseeable future as construction activity keeps pace with healthy occupier demand."
His optimism is thanks to a combination of new starts and continued demolition. With 57 new developments kicking off construction in the year prior to November 2015, the pace of construction in London is at a 13-year high. Demolition levels, often seen as a predictor of new construction starts, also rose 25% with a total volume of 6 million sq ft.
These trends are contributing to an overall positive outlook amongst developers and a potential driver of the consistent rise in new starts over the next few years.
TMT sector dominates new leasing activity
The current rise in building activity is much needed as tenants compete for a limited supply of office space in London. Office vacancy rates in central London recently hit the lowest point in 15 years. As a result, 38% of the buildings currently under construction have already been leased. The technology, media, and telecom sector (TMT) has dominated this pre-leasing activity, taking 44% of that space. The financial sector came in second with 27% of space, and the remaining sectors — including corporate, legal, and insurance — totalled 29%.
In the past year, Amazon, Facebook, and Google all signed deals to occupy office space in the capital. The expansion of the world's largest tech companies — coupled with a huge amount of venture capital being poured into London-based start-ups — is driving the emergence of what has been coined as the "tech belt." Once considered outside the most desirable markets, areas of the city such as Old Street and the surrounding sub-markets are increasing in popularity and are now home to some of the city's most innovative companies. Over 2 million sq ft of new office space is projected for this area between 2015 and 2016, significantly above the annual average of 260,000 sq ft in new construction.
There's still a supply shortage
One would hope that all this construction activity would bring relief in the form of lower rents, but it looks like the opposite is going to be true in the near term. The current rise in office construction activity and new starts is actually in response to the major short-term supply shortage — meaning it's going to get worse before it gets better. City-wide completions in 2015 are estimated to have been 3.3 million sq ft, the lowest level since 2012 and well off the 5 million sq ft average. As a result, the amount of available space in the market is now at its lowest level in 14 years.
The current imbalance between increasing demand from tenants and a severe lack of available space is dampening the impact that all this new development will have on the market, forcing tenants to take space in buildings before they've been completed. This pre-leasing will likely fuel an already competitive leasing environment, resulting in a rise in rents and reduced amount of space that is ultimately available to the market by the time these projects are completed.
Early forecasts can be uncertain, but Deloitte is optimistic. The company predicts that this cycle could serve as an incentive for developers to continue aggressively pursuing building new projects. Based on their discussions with developers, Deloitte predicts that 2017, 2018, and 2019 could see 7-9 million sq ft of completions each year.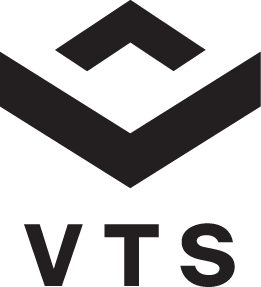 Dill Ayres is a former member of the VTS team.