3 Things Commercial Real Estate Professionals are Thankful for in 2017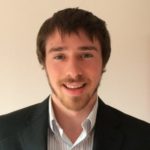 Thanksgiving is right around the corner, and while the commercial real estate industry has experienced its share of challenges this year, it's also evolving at an unprecedented rate. Change creates opportunity, and from booming industrial markets to the promise of new technologies, commercial real estate professionals have a lot to be thankful for this year.
1. Industrial just won't stop growing
Last year the industry was thankful for industrial real estate's explosive growth. Happily, that success only accelerated this year.
Colliers International's latest report said the U.S. industrial market clocked its 29th consecutive quarter of positive absorption over the course of Q2, while JLL's midyear report said the sector was up more than 20% at midyear. In Q2 industrial markets enjoyed more than 51 million square feet of net absorption, largely thanks to booming demand from e-commerce, and the national industrial vacancy rate held steady at an all time low of 5.4%.
Industrial rents are up nearly 6.5% on an annual basis and the construction pipeline is at its second-highest quarterly level ever experienced. E-commerce is driving much of the sector's success, and with online sales projected to grow 15.7% in Q3, there's no reason for industrial to slow down anytime soon.
2. The retail apocalypse is overblown
It's true that retail bankruptcies are at record levels, and while it may be hard to believe that there's anything to be thankful about in the current world of retail, the situation is not as dire as many headlines make it seem. Despite the bankruptcies, more stores will actually open this year than close.
That's according a report from IHL Group, which said store openings are set to increase by more than 10,000 over the course of 2017. Those numbers clash with the narrative that brick-and-mortar is on its deathbed, and while retail is certainly undergoing transformational change, that change presents new opportunities.
IHL Group calculated that for every company closing stores this year, 2.7 businesses are opening stores. But the types of stores opening are different than those closing. The Radio Shack bankruptcy and struggling fashion stores account for a huge chunk of this year's closures, whereas discounters and convenience stores are flourishing. Dollar General has plans to open almost 1,300 stores this year, 7-Eleven plans to add more than 400 new locations and German discount grocers Aldi and Lidl are growing their U.S. presence.
Brick-and-mortar retailers are not dying. They are changing, and that change creates opportunity for professionals who understand how retail is evolving in response to shifting consumer preferences and the necessity to create omnichannel strategies.
3. CRETech is creating new possibilities
Now is an exciting time to be in the world of commercial real estate. An industry notoriously slow to adopt technology is finally hitting the gas, and there are no shortages of options. Deloitte said the number of real estate startups jumped from 176 in 2008 to 1,274 this year, and in the same period the amount of capital invested in those startups rose from $2.4 billion to $33.7 billion.
From leasing and asset management platforms to smart building technologies, CRE technology firms offer services addressing almost every aspect of the industry and are helping boost efficiencies while providing innovative solutions to old problems. Forward-thinking organizations are incorporating CRE tech into their daily operations, and whether it's increases in net effective rents or accelerated leasing cycles, many firms are experiencing tangible benefits from their investments.
Technology is revolutionizing the industry, and while the benefits are something to be thankful for, it's not always easy for an organization to successfully incorporate new technology. That's why it's critical to effectively and decisively implement technological change.
What these trends mean for landlords and brokers moving forward
From booming industrial markets to revolutionary changes in retail and CRE Tech, 2017 has been a pivotal year for the industry. But rather than be swept away by the tide, firms and individuals can take steps to be on the right side of these trends.
When it comes to industrial real estate, many bets in today's ecosystem are safe bets. But some properties are better positioned than others. In particular, secondary markets that support last-mile distribution facilities are heating up, largely thanks to online sellers racing to offer same-day and next-day delivery. While traditional big-box distribution centers are not expected to slow anytime soon, the next round of booming growth will likely occur in secondary markets housing smaller properties close to urban centers.
The retail sector is in flux, and most investors are proceeding cautiously. JLL's midyear report said retail investment is down almost 19%, and while that's probably for the best, there are opportunities for savvy investors to profit in today's environment. Retailers that offer customers a personalized experience are largely immune to e-commerce, and consumer trends support sellers that blend discount with convenience. Although it's important to be careful in today's retail environment, the sector's evolution is creating opportunities for astute investors.
CRETech is creating new possibilities in the industry. Firms that adopt the right technologies see returns on their investment, but in addition to finding the perfect technology, it's essential to learn from those who have already adopted successfully.
From a red-hot industrial market to targeted retail opportunities and ever improving technologies, CRE professionals have many things to be thankful for this Thanksgiving.