3 Trends We Learned at ULI's Fall Meeting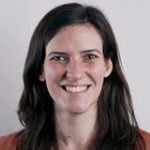 Last week, Hightower attended the Urban Land Institute's Fall Meeting in San Francisco. Over 6,000 attendees were treated to tours of some of the biggest tech companies in San Francisco, boat trips around the Bay, and a great look at the emerging trends and markets of 2016. Below are three key takeaways from the conference:
Tech is here to stay
Many discussions at ULI focused on when, not if, CRE would embrace technology. The rise of new technologies and coworking spaces means that people can, literally, work anywhere and everywhere. Office leasing, home buying, workplace space planning, and more can be managed through new technology platforms.
In one technology-focused session, which featured Hightower CEO Brandon Weber and other leading CRE Tech companies, the conversation centered largely on how to adopt and what is next, not why people should care about adopting the existing technologies. The audience seemed more interested in what was coming within the next 1-2 years, a more reasonable forecast than trying to predict where technology will be in the next 10-15. 
Coworking similarly has taken root in the market as a solution to new offices in new markets, allowing staff to have a homebase in places previously unheard of. An increasingly mobile and remote workforce means companies are no longer limited. Companies with less than 50 people are generating 46% of new jobs, a testament to the success of coworking office space.
But, people are still keeping their eyes on the more exciting and Jetson-esque technologies, too. We heard a lot about driverless cars and the possibilities of 3D printing in construction.
18-hour cities
As New York, San Francisco, and other top-tier markets continue to grow, the influx of people has also created an insane rise in cost of living. With the emergence of technology and millennials, the latest generation in the work force is looking elsewhere for career opportunities. These so called "18-Hour Cities" are a "magnet for capital", according to the ULI Emerging Trends report. These markets are driven by affordability, successful transit-oriented development, and walkable environments. Millennials are moving quickly when they realize they can have an urban experience in a suburban market. The same factors that made Brooklyn a hot market can now be found around the country.
In ULI's Emerging Trends report, New York, Boston, San Francisco, and DC were beat out in market growth by the emerging markets of Atlanta, Dallas/Fort Worth, Charlotte, Nashville, and Portland, Oregon. On one panel, KKR's Ralph Rosenberg was skeptical, asking if investments in emerging markets are overpaying. An important point to remember is that investing in these new markets assumes that they will continue to grow.
Are we in a bubble?
Collectively, the answer was a cautious no. The Great Recession left many in the real estate community hesitant - less willing to commit too much capital, hire too many people, and go to the extremes. This has created a more balanced industry, according to Darla Longo of CBRE, with the real risk coming in a wave foreign capital investment from both known and unknown markets, including Canada, Chile, China and Korea. Diversification of portfolio and caution are critical moving forward.
Mary Ludgin of Heitman said "If there's anything you wished you did differently in 2006, now is the time to do it." Panelists agree that regardless of the cause or exact timing of the next recession, we are closer to the next than we are the last one, and should prepare accordingly.
Bonus: The Gig Economy? And next year!
Forget the "sharing economy", the next wave of technology is in the "gig economy", according to Andrew Warren of PwC. TAMI - technology, advertising, media, and information - companies continue to grow. Etsy, Amazon Marketplace, and others continue to push towards a transient marketplace.
Finally, try as we might to give you a recap of this great conference, the best way to hear it all is to experience it for yourself. Keep an eye out for next year's Fall Meeting in Dallas. We'll see you there!