3 Ways Developers Are Making Food A Key Part of Retail Projects
The real estate industry appears to have a growing appetite for food-based concepts. Restaurants, rooftop gardens, and urban farms are just some of the tenants becoming favored building amenities and even key project anchors.
A new report released by the Urban Land Institute highlights some of the latest food-based strategies. Notably, the real estate industry is using food to support sustainability, social equity, and public health, not to mention boost project profitability. There are several drivers fueling the obsession with food, from increased spending on dining out and a growing generation of "foodies" to a desire for more locally sourced produce.
Restaurants have become a leader in sales growth across all retail categories, making them a darling of landlords looking to "internet-proof" their shopping centers. As of September, the sector posted a 6.1% annual increase in sales at more than $55 billion, thriving while many other brick-and-mortar retailers have struggled against growing competition from e-commerce. As a result, restaurants now account for about half of annual new store openings, much of that growth propelled by exciting new trends and concepts.
1. Food Halls
Traditional mall food courts are going the way of cassette tapes, polaroid film, and fax machines. The old standbys of fast food burger and pizza joints are being replaced with more upscale food halls and marketplaces that feature artisan and gourmet fare, as well as a wider variety of healthy, fresh and ethnic food choices. Today's food halls and food marketplaces are getting a makeover to meet the demands of a growing nation of foodies.
For example, mixed-use behemoth Brookfield Place in New York City features both the Hudson Eats food hall and Le District, a 30,000 sf French-inspired food marketplace. Such destinations are proving to be a magnet in attracting both locals and tourists. In fact, travel guides and magazines now make a point to highlight the top ranked food halls in the country, which include the likes of Grand Central Market in L.A., The Source in Denver and Eataly in Chicago among others.
2. Rooftop Gardens
Developers and architects are introducing "green" rooftops as a sustainable design feature that can slash energy costs and mitigate stormwater run-off. Property owners also are recognizing the added value to be gained by transforming a formerly unused space into a casual meeting space, a rooftop bar or even a food-producing community garden.
For example, St. Louis-based Wave Self Storage now collects a rent check for its 9,000 sf rooftop space. The company is leasing the rooftop of its storage facility to Urban Harvest. The non-profit group transformed the space into a green roof and a community garden that supports soil farming, as well hydroponic towers, container gardening and a greenhouse.
3. Urban Farms
Public and private developers have been working to carve out community garden space within residential and mixed-use developments for years, but they're now going a step farther with larger scale urban farming operations. Agriculture is increasingly going urban, with farms popping up in cities throughout the country.
The ULI report points to several notable examples, such as AeroFarms. The firm builds, owns, and operates indoor vertical farms. Its Newark headquarters, which is situated in a former steel mill, is reportedly one of the largest indoor vertical farms in the country with 70,000 sf of indoor growing space. Gotham Greens is another pioneer in urban agriculture. First founded in 2009, the company has built and operates over 170,000 sf of urban greenhouses across four facilities in New York City and Chicago.
What Do These Strategies Have in Common?
The popularity of these food-based projects points to recent trends toward healthier living, especially amongst millennials. These food concepts draw customers and tenants in by giving them convenient, healthy dining options made from high-end ingredients.
Both private and public entities are recognizing that not only do these projects bring in loyal tenants and increase the value of their assets, but they also drive positive social and environmental results.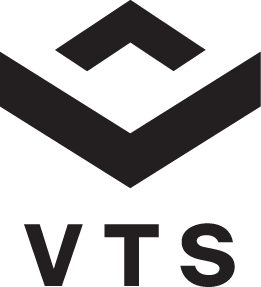 Henry Updegrave is a former member of the VTS team.